Hi everyone,

Below is a collection of contents that were developed during my years of ministry between 2008 and 2013 - both as a pastor and a life coach. This has been a great time of learning where God developed my heart for greater pursuit of my peers, the young adults, who are the most lost in our days.

Couple of key notes that are still very dear to my heart.
Young adults (ages 18-39 +/-) make the most important and impactful decisions for their lives including who to date/marry, having children and starting a family, what fields to study/work, determine pursuits of life, and build key relationships. This is the age that matters the most for the rest of our lives.
This is the age where people turn away from God the most. Due to busyness of young adult lifestyle, the First Commandment (to love God) takes a lower priority and we go about our own pursuits. We do not have peace in our lives nor do we know where we are going. We are lost.

This has become my lifelong pursuit - to minister to the young adults and help them to find their true life's purpose - to know God and to enjoy His leadership. God has called each of us to something awesome! Let's seek Him together and take part in His kingdom plans.

I hope these materials will help you grow in deeper relationship with our Lord and Savior. Feel free to reach out to me if there's anything I can do for you.




Dr. Sang W. Sur, Pastor, Coach, Theophilus, 2014




---
1000 - Info
Sang Appeal About To One Another Ministries (2012).docx (83.02K)
Sang Appeal About To One Another Ministries (2012).pdf (174.16K)

2009 - GPS4Jesus
16Sep09 - Flyer for BCC.pdf (135.65K)
2009.08.30 - Be Naked and Die.docx (65.91K)
2009.10.11 - The Love Story.docx (260.15K)
2009.11.01 - Before the End of the World (The Last Times).docx (24.74K)
2009.11.01 - History of GPS4Jesus Ministries.docx (1.14M)
20090104 - Beginning of the Vision of GPS4Jesus (Sermon for the High School Group).mp3 (3.80M)
20090111 - Heart of the Father (Altar Call) (Sermon for the High School Group).mp3 (11.93M)
20090118 - Are You a Christian (Sermon for the High School Group).mp3 (5.16M)
20090719 - Be Different.mp3 (10.85M)
20090726 - Two Prodigal Sons, Which One Are You.mp3 (9.67M)
20090802 - Are You Serving the Right God.mp3 (1.54M)
20090830 - Be Naked and Die (Notes).pdf (66.46K)
20090830 - Be Naked and Die.mp3 (22.17M)
20090906 - Offering (Notes).pdf (74.40K)
20090906 - Offering.mp3 (23.44M)
20090913 - God We Can Trust (Notes).pdf (217.88K)
20090913 - God We Can Trust.mp3 (26.18M)
20090920 - Decision Points in the Life of Grace (Diagrams).pdf (106.63K)
20090920 - Decision Points in the Life of Grace (Notes).pdf (74.48K)
20090920 - Decision Points in the Life of Grace.mp3 (21.01M)
20090920 - Decision Points in the Life of Grace.wmv (263.40M)
20090927 - Slides for Projection.ppt (1.13M)
20091004 - Slides for Projection.ppt (1.58M)
20091011 - Slides for Projection.ppt (1.14M)
20091011 - The Love Story (Notes).pdf (112.03K)
20091011 - The Love Story.docx (119.04K)
20091011 - The Love Story.mp3 (23.14M)
20091018 - GPS4Jesus Bulletin.doc (4.02M)
20091018 - Slides for Projection.ppt (1.12M)
20091025 - The Need for More Prayer During Hard Times.docx (23.73K)
20091101 - Before the End of the World.mp3 (29.14M)
20091101 - History of GPS4Jesus Ministries.pdf (90.92K)
20091101 - OT Prophecies Fulfilled by Jesus.pdf (43.89K)
Flyer for BCC.docx (135.13K)
Prayer - Live Richly.avi (8.31M)

2010 - Broken Ministries
27Nov10 - Sang Shed Hangout.pptx (1.46M)
Broken Ministries 101 (Rev A).pptx (612.60K)
Broken Ministries 101.pptx (609.53K)
John 8 - Story of Acceptance.pptx (237.77K)

2010 - Broken Ministries/Logo
Broken Ministries Logo.gif (222.38K)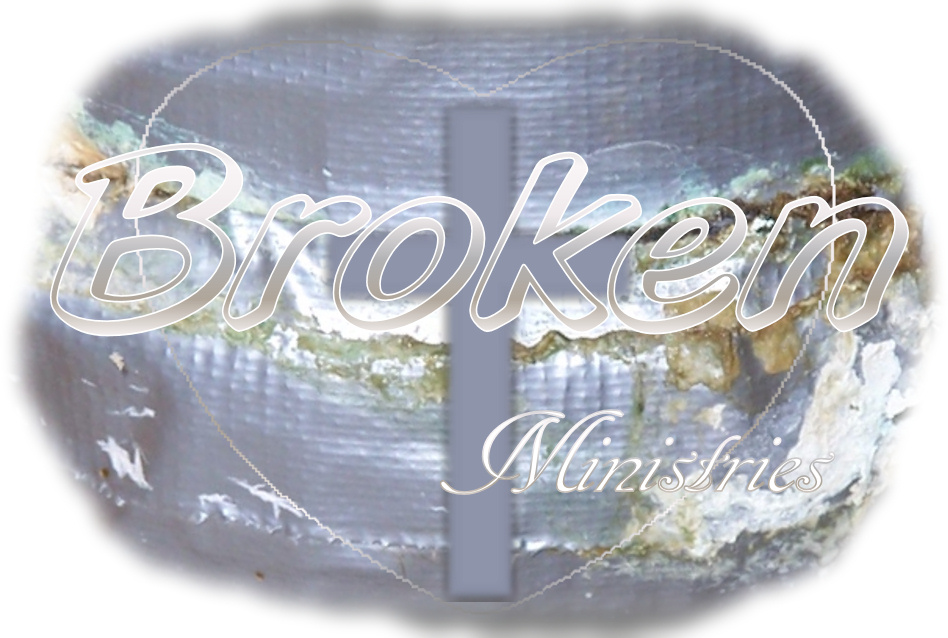 Broken Ministries Logo.jpg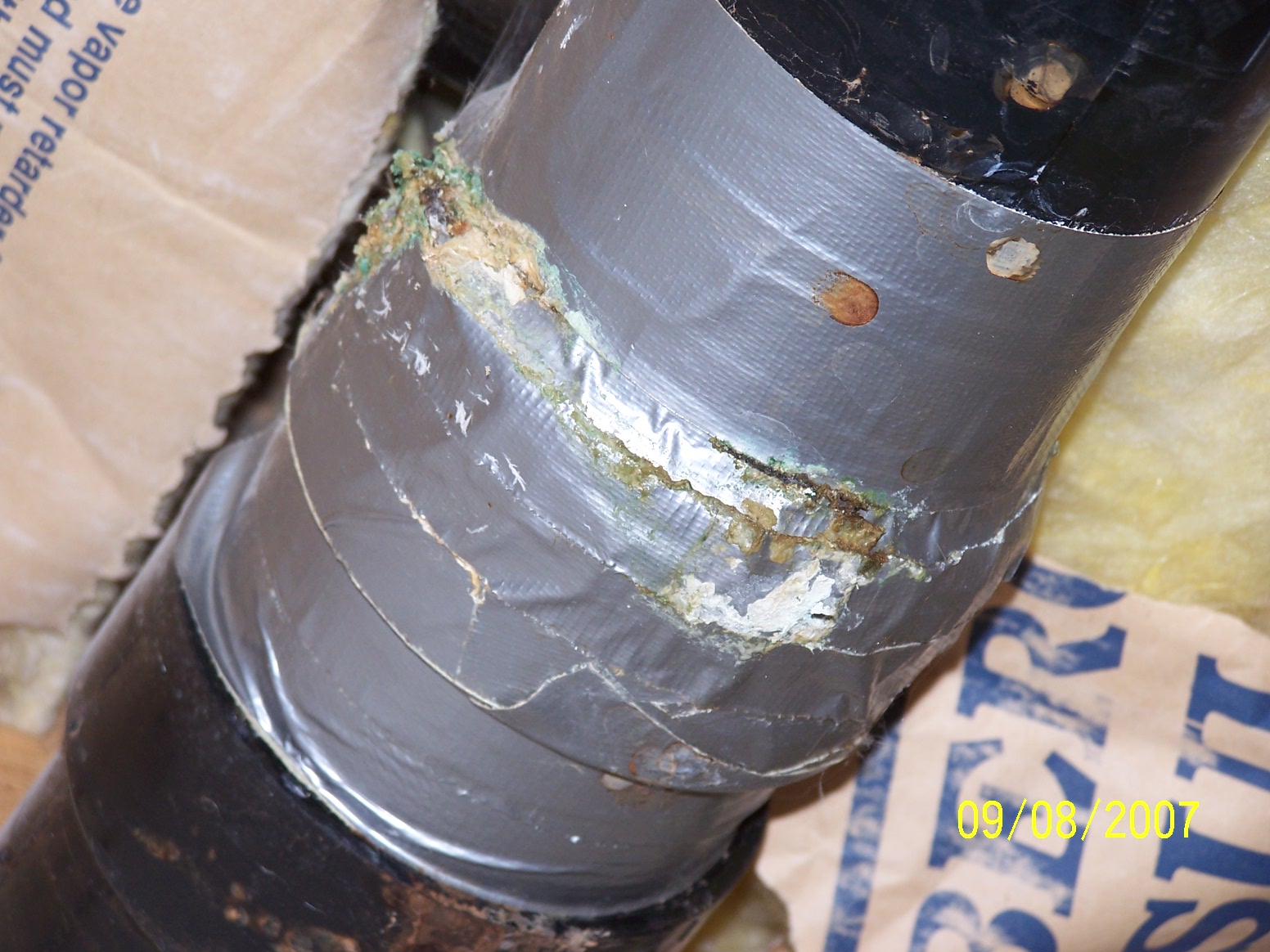 duct-tape4.jpg

First Shot (Original Complete).pspimage (2.85M)
Second Shot.pspimage (2.75M)

2011 - To1Another Sermon Notes - Bible Studies
2011 - To1Another Sermon Notes - Bible Studies/2011
20110731 - Worship Service.ppt (731.00K)
20110807 - Messed Up Relationships (Eph 5.21-6.9).mp3 (3.67M)
20110807 - Messed Up Relationships (extra notes).docx (26.29K)
20110807 - Messed Up Relationships (Sang Notes).docx (15.74K)
20110807 - Messed Up Relationships.docx (26.29K)
20110807 - Worship Service.ppt (241.00K)
20110814 - 01. The War -- UFC 130 (2011) - Rampage Jackson vs Matt Hamill - Final Round - Picture of Individual Struggle.flv (1.89M)
20110814 - 02. The War -- Two Towers(2002) - Picture of Group Struggle.flv (5.60M)
20110814 - 03. The War -- Gladiator (2000) - Staying Together to Win the Battle.flv (25.22M)
20110814 - The War (Sang Notes) - shorter.docx (16.15K)
20110814 - The War (Sang Notes).docx (24.53K)
20110814 - Worship Service.pptx (615.04K)
20110821 - Heart of Desperation (Sang Notes) - shorter.docx (14.64K)
20110821 - Heart of Desperation (Sang Notes).docx (19.65K)
20110821 - Worship Service.ppt (224.50K)
20110828 - A Culture Change (Sang Notes).docx (12.57K)
20110828 - Worship Service.ppt (684.50K)
20110904 - God So Loved the World (Sang Notes).docx (17.79K)
20110904 - Sermon Slides.ppt (7.54M)
20110904 - Worship Service.ppt (7.57M)
20110911 - Final - Worship Service (Editable).ppt (718.00K)
20110911 - Final Bulletin.docx (718.43K)
20110918 - Sermon Slides (Sang Notes).ppt (2.13M)
20110918 - Sermon Slides.ppt (2.13M)
20110925 - Sermon Slides (Sang Notes).ppt (0.98M)
20110925 - Sermon Slides.ppt (0.98M)
20111002 - Sermon Slides (Sang Notes).ppt (859.00K)
20111002 - Sermon Slides.ppt (844.00K)
20111009 - Scriptures.docx (83.52K)
20111009 - Scriptures.pdf (361.44K)
20111009 - Sermon Slides.ppt (1.33M)
20111022 - Bear Mountain Hike Survey.docx (479.95K)
20111127 - Do You Believe that God is Good.docx (19.39K)
20111127 - Sermon Slides.ppt (2.90M)
Bible Study.docx (84.78K)
Bible Study.pdf (59.67K)
Book of Ephesians (in three languages).docx (62.96K)
Book of Ephesians (in three languages).pdf (259.55K)
Calendar (Oct,Nov11).docx (259.05K)
Car Wash Fund Raiser - Diagrams.pptx (2.67M)
CCL_License_Certificate (3).pdf (191.45K)
Combined Logo (29Aug11).xcf (1.92M)
Cross Logo.xcf (5.21M)
Flier Asking Adults to Support Our Ministry.docx (397.01K)
Four Spiritual Laws.docx (149.05K)
Four Spiritual Laws.pdf (172.38K)
Info Cards.docx (43.04K)
Letter to CCC for permission to print Four Spiritual Laws.docx (10.80K)
logobgtemplates.pptx (1.62M)
Offering Envelope.doc (405.00K)
Our Mission, Vision, and Values (Final).docx (466.93K)
Our Mission, Vision, and Values (Final).pdf (207.78K)
Philippians 2 - Agree with One Another.pptx (74.63K)
Romans 3.docx (74.91K)
Romans 3.pdf (99.97K)
Sang Notes (20110729).docx (14.99K)
Sang's Song Collection (19Aug11).pdf (606.12K)
Survey (Used in Lieu of Bear Mountain Hike).docx (502.85K)

2011 - To1Another Sermon Notes - Bible Studies/Gospel Presentation Methods - Compiled
Basic Gospel Outline (www.intervarsity.org).pdf (49.51K)
Big Picture Story.flv (11.53M)
BigStory- Gospel Presentation.pdf (343.31K)
Bridge Method.pdf (116.81K)
Four Spiritual Laws.docx (149.05K)
Four Spiritual Laws.pdf (155.21K)
Four Spiritual Laws.swf (145.52K)
Joshua Harris - Dug Down Deep (Gospel in Picture Form).pdf (240.10K)
Two ways to live.flv (3.67M)
Two Ways To Live.pdf (28.24K)

2012 - To1Another Sermon Notes - Bible Studies
2012 - To1Another Sermon Notes - Bible Studies/2012
(24Jun12) Prayer for One Another.pptx (222.75K)
(25Mar12) Evangelism Events - People We Are Seeking.docx (1.03M)
(25Mar12) Evangelism Events - People We Are Seeking.pdf (578.90K)
(26Feb12) What are You Called to Be.docx (156.81K)
(26Feb12) What are You Called to Be.pdf (130.51K)
(4Mar12) Info Cards.docx (281.61K)
(4Mar12) Info Cards.pdf (54.60K)
(4Mar12) Introduction to To One Another Ministries.docx (350.04K)
(4Mar12) Introduction to To One Another Ministries.pdf (133.66K)
(4Mar12) The Logo of To One Another.pdf (1.00M)
(4Mar12) The Logo of To One Another.pptx (2.15M)
(8Apr12) Prayer for One Another.pptx (220.71K)
(8Jan12) Introduction to Having Relationship with God.docx (103.08K)
(8Jan12) Introduction to Having Relationship with God.pdf (86.06K)
(for children's group) David and Goliath.docx (173.55K)
12Aug12 - Summary of Service (English).doc (415.50K)
12Aug12 - Summary of Service (English).pdf (347.18K)
13May12 - Prayer for One Another - Faith is Needed.docx (107.62K)
14Oct12 - Scripture Verses.docx (65.46K)
15Jan12 - Introduction to Having Relationship with God.docx (190.62K)
15Jan12 - Introduction to Having Relationship with God.pdf (142.37K)
15Jul12 - Exodus 21-30.docx (241.20K)
15Jul12 - Psalm 55, Example of Complaining.docx (67.60K)
16Sep12 - Evangelism - Sharing the Good News in a Relevant Way (전도 - 좋은 소식을 듣는 사람에게 적용되게 전하기).docx (82.64K)
16Sep12 - Evangelism - Sharing the Good News in a Relevant Way (전도 - 좋은 소식을 듣는 사람에게 적용되게 전하기).pdf (143.38K)
16Sep12 - Four Spiritual Laws.docx (149.14K)
16Sep12 - Four Spiritual Laws.pdf (155.21K)
16Sep12 - Job 1-21.pdf (146.80K)
16Sep12 - Songs.docx (787.10K)
17Jun12 - Psalm 23.docx (99.74K)
17Jun12 - 하나님과 시간 보내기 (Spending Time with God).docx (106.88K)
19Aug12 - John 8-14.docx (69.19K)
1Jul12 - Exodus 1-10.docx (92.66K)
2012.12.23 - Grace of God for To One Another Ministries - 2012 Report.docx (34.28K)
2012.12.23 - To One Another Bible Study - The Fight.docx (945.93K)
2012.12.23 - Worship is both individual and as a church.docx (74.77K)
20120930 - Bible Verses for Reading.docx (11.56K)
20120930 - Communion Verses.docx (63.73K)
20120930 - Communion Verses.pdf (417.83K)
20120930 - Sang Sermon Notes.docx (86.64K)
20120930 - Worship Service - Prayer for One Another.ppt (1.63M)
20121001 - Envisioned Plan for the Revival Gathering.docx (57.82K)
20121001 - Envisioned Plan for the Revival Gathering.pdf (97.56K)
20121028 - Worship Service - Prayer for One Another.ppt (0.97M)
20121209 - Revival Service - The Love That Matters.ppt (948.00K)
2020 Vision - Methods to Get There.docx (3.77M)
2020 Vision - Methods to Get There.pdf (586.35K)
21Oct12 - List of questions to open up a conversation.docx (64.08K)
21Oct12 - Picture a New Person in Our Church.docx (59.11K)
22Jul12 - Exodus 31-40.docx (96.75K)
22Sep12 - Outside Gathering.doc (2.76M)
23Jun12 - Selected Chapters from Psalms.docx (158.66K)
23Jun12 - 하나님과 시간 보내기 (Spending Time with God).docx (107.62K)
23Sep12 - Job 1-28.pdf (155.45K)
24Jun12 - Prayer for One Another - Instructions.docx (17.65K)
24Jun12 - Prayer for One Another Verses.docx (106.83K)
26Aug12 - Power of Prayer - What Happens When We Pray (김성제 장로님).docx (69.37K)
26Aug12 - Prayer for One Another - 한 마음의 기도 (Prayer of Oneness).docx (319.19K)
26Aug12 - Prayer for One Another - 한 마음의 기도 (Prayer of Oneness).pdf (318.48K)
27May12 - For Future Glory.docx (629.37K)
27May12 - Future Glory.docx (1.00M)
29Jan12 - Psalm 51.docx (69.05K)
29Jul12 - Ceaseless Prayer (서경혜 권사님).docx (11.69K)
29Jul12 - Prayer for One Another - Let's Practice the Mindset to Pray for One Another.docx (346.77K)
29Jul12 - Prayer for One Another - Resources.docx (11.50K)
29Jul12 - 예수로 나의 구주 삼고.mp3 (5.66M)
2Sep12 - Job 1-7 (Sang Notes).docx (12.72K)
2Sep12 - Job 1-7.docx (224.30K)
2Sep12 - Job 1-7.pdf (79.88K)
30Sep12 - Job 1-35.pdf (165.84K)
5Aug12 - John 1-7 (Printable).docx (1.86M)
5Aug12 - John 1-7 (Printable).pdf (1.98M)
5Aug12 - John 1-7.docx (156.83K)
5Aug12 - John 1-7.pdf (449.19K)
5Feb12 - Create in Me a Clean Heart (정결한 맘 주시옵소서).doc (1.51M)
5Feb12 - Luke 15.docx (76.18K)
6May12 - One Thing (한 가지).docx (118.78K)
7Oct12 - (Offset due to printer) Job 1-42.pdf (603.12K)
7Oct12 - Bible Study.docx (64.43K)
7Oct12 - Experiencing God - Preface and Introduction (English).pdf (555.59K)
7Oct12 - Experiencing God - Preface and Introduction (Korean).pdf (445.49K)
7Oct12 - Job 1-42.docx (93.58K)
7Oct12 - Job 1-42.pdf (187.06K)
7Oct12 - Last Minute Addons.docx (64.80K)
8Jul12 - Exodus 11-20.docx (101.68K)
8Jul12 - 성경 공부 시간 사용.docx (83.02K)
9Sep12 - Job 1-14.docx (72.97K)
9Sep12 - Job 1-14.pdf (137.52K)
9Sep12 - Observing the Needs.docx (74.55K)
Demonstration of God's Power and His Presence (29Apr12).docx (204.28K)
Demonstration of God's Power and His Presence (29Apr12).pdf (198.06K)
God-Centered Spouse.pdf (174.71K)
Guided Prayer (Updated 4Mar12).docx (95.63K)
Guided Prayer (Updated 4Mar12).pdf (97.80K)
Guided Prayer (Updated 8Mar12).pdf (106.71K)
HRMJ.png (130.89K)
Introduction to Having Relationship with God.docx (190.62K)
Introduction to Having Relationship with God.pdf (142.37K)
Invitation to Pray with Us (8Apr12).docx (74.64K)
Invitation to Pray with Us (8Apr12).pdf (154.28K)



Limitless power of God when we humble ourselves.JPG

LiNK Screening Agreement - Spring 2012 (Completed).doc (373.50K)
LiNK Stand Cards.docx (2.13M)
Ministry and Vision of To1Another Ministries.png (203.26K)
Names of God.docx (123.28K)
Names of God.pdf (214.17K)
Prayer for One Another - Order of Events (16Jun12).docx (11.09K)
Prayer for One Another Preparation Forms (12May12).docx (72.06K)
Prayer for One Another.pptx (218.90K)
Responses to Questions I would like to hear.pdf (643.82K)
Sang Appeal About To One Another Ministries.docx (83.32K)
Sang Appeal About To One Another Ministries.pdf (196.31K)
Scriptures for QT (Ps 34, Rom 12, 1John 4).docx (118.98K)
Scriptures for QT _Ps 34, Rom 12, 1John 4_.pdf (354.19K)
Sonship (After Romans 4).docx (117.29K)
Sonship _After Romans 4_.pdf (86.55K)
Support for Visiting the Poor (19Sep12).docx (751.14K)
To One Another List.doc (820.50K)
To1AnotherPage.png (3.61M)
What Breaks Fellowship.docx (15.92K)
Young Adults.docx (75.54K)
~Individual Bible Study Template.pdf (59.67K)

2012 - To1Another Sermon Notes - Bible Studies/Audio Samples - to focus us to maintain format
01. (Sample Worship) 20111127 - Declaration of the Word of God (David Song).mp3 (258.01K)
02. (Sample Worship) 20111127 - Sharing of the Gospel (Unice Kang).mp3 (144.67K)
03. (Sample Worship) 20111127 - Prayer for One Another (Jaesook Lee).mp3 (120.70K)
04. (Sample Worship) 20111127 - Sermon - Do You Believe That God is Good (Sang Sur).mp3 (6.60M)
05. (Keep for Memory Sakes) 20111127 - Small Group Trial.mp3 (1.44M)

2012 - To1Another Sermon Notes - Bible Studies/The Love that Matters - Revival Conference
2012.12.09 - The Love that Matters (Final).docx (57.19K)
20121209 - new_Revival Service - The Love That Matters.ppt (16.72M)
20121209 - Revival Service - The Love That Matters.ppt (950.00K)
20121209 - Sermon Notes (Updated 8Dec12) - The Love That Matters.ppt (2.55M)
20121209 - Worship Service - The Love That Matters (With order of service).ppt (11.07M)
20121209 - Worship Service - The Love That Matters.ppt (2.18M)
26Oct12 - Who are Young Adults.pdf (294.75K)
2Dec12 - Small Labels.docx (72.04K)
5Oct12 - Flier for Revival.pdf (2.18M)
5Oct12 - Flier for Revival.png (0.98M)
All Songs for Print.pdf (692.67K)
Bookmarks (Final).docx (119.35K)
Bookmarks (Final).pdf (193.35K)
Bookmarks v2.docx (118.14K)
Bookmarks v2.pdf (163.16K)
Internal Invite.docx (108.73K)
Internal Invite.pdf (151.90K)
LoveLetter.mp4 (61.50M)
My Love (MR).mp3 (7.37M)
New Outline for the Love That Matters (Jubo - Final).doc (621.50K)
New Outline for the Love That Matters (Jubo - Final).pdf (469.83K)
New Outline for the Love That Matters.doc (114.00K)
New Outline for the Love That Matters.pdf (130.42K)


Stage Setup.jpg

The Love that Matters (9Dec12) - Order of Events.doc (49.50K)
The Love that Matters (9Dec12) - Order of Events.pdf (189.46K)
The Love That Matters - Debrief Questionnaire.docx (107.59K)
The Love That Matters - Debrief Questionnaire.pdf (139.23K)
The Love That Matters Bookmark.png (90.24K)
The Love That Matters Logo (1280x720).bmp (2.64M)
The Love That Matters Logo (1280x720).png (126.49K)
The Love That Matters Logo.png (91.63K)
the_love_that_matter_wallpapers.zip (102.63M)
wallpapers.zip (37.53M)
하나님의 어린양 - 중요한 사랑 연극 대본 - Rev 1.docx (20.11K)

2013 - To1Another Sermon Notes - Bible Studies
2013 Preparation for Service.docx (18.53K)
2013.01.01 - Young Adult Rev A.pdf (182.71K)
2013.01.13 - Do Not Worry.docx (106.64K)
2013.01.27 - Recap of our modeling wives and husbands.docx (219.53K)
2013.02.10 - Do Not Fear.docx (87.36K)
2013.02.17 - Our Mission, Vision, and Values (Final).docx (757.13K)
2013.02.21 - Topics of Interest.docx (394.30K)
2013.02.24 - Questions to Main Congregation.docx (60.41K)
2013.02.24 - Your Private Faith (Sermon Notes).docx (628.08K)
2013.02.24.Sermon Slides (Your Private Faith) with Sang Notes.pptx (221.81K)
2013.02.24.Sermon Slides (Your Private Faith).pptx (221.08K)
2013.03.24 - How Do I Know I Am Hearing from God (Sermon Slides).ppt (1.28M)
2013.03.24 - How Do I Know I Am Hearing From God.docx (318.76K)
2013.03.24 - Verses Cards.doc (1.54M)
2013.04.14 - Am I Also a Pharisee (Sermon Slides).pdf (440.96K)
2013.04.14 - Am I Also a Pharisee (Sermon Slides).ppt (1.94M)
2013.04.14 - Hand out notes.docx (177.52K)
2013.04.14 - Hand out notes.pdf (184.22K)
2013.04.21 - Happiness, Success, Satisfaction - How Can I Achieve That for My Life (Sermon Slides) - Sang.ppt (1.74M)
2013.04.21 - Happiness, Success, Satisfaction - How Can I Achieve That for My Life (Sermon Slides).pdf (1.03M)
2013.04.21 - Happiness, Success, Satisfaction - How Can I Achieve That for My Life (Sermon Slides).ppt (1.72M)
2013.04.28 - Gospel 101.pdf (629.11K)
2013.04.28 - Gospel 101.ppt (1.90M)
2013.05.11 - Leadership Meeting.docx (75.49K)
2013.05.11 - Leadership Meeting.pptx (1.14M)
2013.05.17 - Song Collection.pdf (3.83M)
2013.05.19 - Come Away - Finding Rest (Hosea Video).avi (38.27M)
2013.05.19 - Come Away - Finding Rest (Notes).docx (856.06K)
2013.05.19 - Come Away - Finding Rest.pdf (694.69K)
2013.05.19 - Come Away - Finding Rest.ppt (1.68M)
2013.05.26 - Arrival Worship.docx (317.73K)
2013.05.26 - Arrival Worship.pdf (550.99K)
2013.05.26 - Campfire.docx (393.66K)
2013.05.26 - Campfire.pdf (319.57K)
2013.05.26 - Miracles of Jesus in Mark.docx (27.76K)
2013.05.26 - Nothing is Impossible with God (하나님에게는 불가능한 것이 없습니다).ppt (1.01M)
2013.05.26 - Nothing is Impossible with God.docx (34.37K)
2013.05.26 - Nothing is Impossible with God.pdf (217.82K)
2013.05.26-27 - Retreat Plans.docx (20.29K)
2013.05.26-27 - Retreat Plans.pdf (19.16K)
2013.05.27 - Living in Unity (Bible Study).docx (59.56K)
2013.05.27 - Living in Unity (Bible Study).pdf (153.78K)
2013.05.27 - Morning Quiet Time.docx (44.91K)
2013.06.09 - Living - Victory over Worries (doc).pdf (577.69K)
2013.06.09 - Living - Victory over Worries.docx (829.66K)
2013.06.09 - Living - Victory over Worries.pdf (748.57K)
2013.06.09 - Living - Victory over Worries.ppt (2.13M)
2013.06.09 - Overcoming Fears.docx (11.19K)
2013.06.15 - Leadership Meeting.docx (121.34K)
2013.06.15 - Leadership Meeting.pptx (1.26M)
2013.06.15 - Letter to Leadership (To One Another Ministries).docx (174.39K)
2013.06.15 - Letter to Leadership (To One Another Ministries).pdf (138.09K)
2013.06.30 - Leadership Review.xlsx (12.46K)
2013.07.14 - Bible Study Sign Up.docx (72.83K)
2013.07.14 - Heart of Young Adults - How is yours; Young Adult들의 마음 - 당신의 마음은 어떠신가요.docx (779.72K)
2013.07.14 - Heart of Young Adults - How is yours; Young Adult들의 마음 - 당신의 마음은 어떠신가요.pdf (1.80M)
2013.07.14 - Heart of Young Adults - How is yours; Young Adult들의 마음 - 당신의 마음은 어떠신가요.ppt (2.39M)
2013.07.17 - Prayer Tents Pamphlet (Korean).docx (765.75K)
2013.07.17 - Prayer Tents Pamphlet (Korean).pdf (203.50K)
2013.07.17 - Prayer Tents Pamphlet.docx (761.80K)
2013.07.17 - Prayer Tents Pamphlet.pdf (163.05K)
2013.07.17 - Prayer Tents Postcard.docx (691.55K)
2013.07.17 - Prayer Tents Postcard.pdf (1.24M)
2013.07.20 - Bible Study Signup Sheet .docx (501.91K)
2013.07.20 - Six Flags Hurricane Harbor Signup Sheet (8-31) - Copy.docx (334.73K)
2013.07.20 - White Water Rafting Signup Sheet (8-31).docx (154.51K)
2013.07.21 - 주보.docx (1.00M)
2013.08.11 - bulletin.docx (1.39M)
2013.08.11 - Your Lover 당신을 사랑하는 자.docx (23.54K)
2013.08.11 - 주보.docx (1.00M)
2013.08.11 - 주보.pdf (165.57K)
2013.08.18 - Fellowship, with God and Others (교제, 하나님과 서로와) (Sermon Slides) - Sang.ppt (6.12M)
2013.08.18 - Fellowship, with God and Others (교제, 하나님과 서로와) (Sermon Slides).ppt (6.12M)
2013.09.01 - Worship Slides.ppt (2.44M)
2013.11.03 - Slides - Praise and Sermon.ppt (2.46M)
2013.11.31 - Worship Slides.ppt (2.44M)
2013.12.15 - Your Destiny (당신의 운명).docx (417.36K)
24Nov13 - Bulletin.docx (238.77K)
24Nov13 - Bulletin.pdf (229.19K)
3Nov13 - Bulletin.docx (232.71K)
8Dec13 - Bulletin.docx (239.41K)
Blessed Assurance (예수로 나의 구주 삼고, 찬204).docx (499.19K)
Business Card Holder v2 - Announcement of our Ministry (English).docx (340.31K)
Business Card Holder v2 - Announcement of our Ministry (Korean).docx (340.56K)
Circle of Trust and Obedience.png (268.00K)
Keep the fire Going Strong, One Step at a Time.docx (18.09K)
Letter from LJLPC.pdf (142.74K)

Miscellaneous
Miscellaneous/Artwork
(15Mar12) LINK - 11x17Poster.png (9.15M)
1280x720 Wallpaper.png (0.98M)
1280x720 Wallpaper.xcf (3.81M)
20120623 - Mohonk Hiking Pics.png (25.43M)
20120623 - Mohonk Hiking Pics.xcf (72.97M)
25Aug12 - Flier for Brazilian BBQ.docx (899.35K)
25Aug12 - Flier for Brazilian BBQ.pdf (292.41K)
26Oct12 - Who are Young Adults.pdf (294.75K)
2942x2469 Mouse Pad Design (16Mar12).png (2.09M)
2942x2469 Mouse Pad Design (16Mar12).xcf (4.55M)
2942x2469 Mouse Pad Design.png (5.23M)
2942x2469 Mouse Pad Design.xcf (11.99M)
2942x2469 Mouse Pad Design2 (16Mar12).png (2.02M)
2942x2469 Mouse Pad Design2 (16Mar12).xcf (4.69M)
5Oct12 - (Offset required for misaligned copier) Flier for Revival.docx (638.43K)
5Oct12 - Flier for Revival (Small).png (881.06K)
5Oct12 - Flier for Revival.docx (88.12K)
5Oct12 - Flier for Revival.pdf (2.18M)
5Oct12 - Flier for Revival.png (1.96M)
9Sep12 - Flier for Visit to the Homeless.docx (301.45K)
Background with verses to One Another.png (513.41K)
Combined Logo (17Feb12) - white BG.png (369.61K)
Combined Logo (17Feb12).png (434.46K)
Combined Logo (17Feb12).xcf (1.94M)
Combined V2.docx (1.48M)
Combined.docx (1.48M)
Cross Logo.xcf (5.21M)
crosslogo.png (179.77K)
Events in Feb 2012.docx (490.16K)
Events in Feb-Mar 2012.docx (367.40K)
Events in Jan-Feb 2012.docx (782.39K)
Events in January 2012.docx (427.27K)
Fonts Collection.zip (211.22M)
Hillsong_church_flier.pdf (277.55K)
HRMJ.png (117.68K)
LINK - 11x17Poster.png (8.84M)
LINK - 11x17Poster.xcf (12.30M)
LiNK Stand Cards.docx (2.13M)
LiNK Stand Cards.pdf (247.16K)
LJLPC and To1Another Logo Combined.png (242.14K)
Logo2 (with White Background).png (315.09K)
Logo2.png (332.41K)
Ministry and Vision of To1Another Ministries.png (183.36K)
Overnight Prints - To1Another Business Card (Back).png (675.60K)
Overnight Prints - To1Another Business Card (Back).xcf (1.78M)
Overnight Prints - To1Another Business Card (Front - Spot UV).png (18.27K)
Overnight Prints - To1Another Business Card (Front).png (859.27K)
summer_bbq.png (6.07M)
To One Another Logo Extras.docx (14.94K)
To1Another Background File.pptx (2.97M)
to1anotherlogo - Large.png (396.37K)
to1anotherlogo-small.png (47.90K)
Transparent Logo (11Mar12).png (364.42K)
Transparent Logo (11Mar12).xcf (606.39K)
Tshirt-back2 (11Mar12).png (190.65K)
V_1.png (150.61K)
V_2.png (154.90K)
V_3.png (154.20K)
V_4.png (153.93K)
V_5.png (146.66K)
V_6.png (342.94K)
V_7.png (336.38K)
집없는 사람들과의 만남 보고 flier.docx (735.60K)

Miscellaneous/Fellowship Activities
Miscellaneous/Fellowship Activities/2011.07.26 - Bear Mountain
Bear Mountain Trail Guide1.pdf (265.48K)
Bear Mountain Trail Guide2.pdf (447.20K)
bm.pdf (127.19K)
Flier for Bear Mountain V3.pdf (64.28K)
Flier for BM1-K2.docx (485.25K)
Flier for BM1-K2.pdf (296.48K)
Flier for BM1.docx (370.94K)
Flier for BM1.pdf (83.71K)
Flier for BM2-K2.docx (707.65K)
Flier for BM2-K2.pdf (180.32K)
Flier for BM2.docx (637.38K)
Flier for BM2.pdf (98.58K)
Flier for BM3.docx (147.21K)
20120623 - Mohonk Hiking Pics.pdf (45.57M)

Miscellaneous/North Korea Missions
(LiNK) People's Crisis Preview.mp4 (44.31M)

Miscellaneous/North Korea Missions/Crossing (2008)
Crossing.2008.DVDRip.XviD.CD1-SUPERiER.avi (699.67M)
Crossing.2008.DVDRip.XviD.CD1-SUPERiER.idx (72.33K)
Crossing.2008.DVDRip.XviD.CD1-SUPERiER.sub (5.58M)
Crossing.2008.DVDRip.XviD.CD2-SUPERiER.avi (700.07M)
Crossing.2008.DVDRip.XviD.CD2-SUPERiER.idx (66.60K)
Crossing.2008.DVDRip.XviD.CD2-SUPERiER.sub (4.95M)

Miscellaneous/North Korea Missions/North Korea Books from hrnk.org
After Kim Jong II Can We Hope for Better Human Rights Protection (2009).pdf (652.80K)
Failure to Protect A Call for the UN Security Council to Act in North Korea (2006).pdf (1.92M)
Failure to Protect The Ongoing Challenge of North Korea (2008).pdf (2.07M)
Hidden Gulag Second Edition (April 10, 2012).pdf (6.32M)
Hunger and Human Rights The Politics of Famine in North Korea (2005).pdf (757.98K)
Legal Strategies for Protecting Human Rights in North Korea (2007).pdf (871.24K)
Lives for Sale Personal Accounts of Women Fleeing North Korea to China (2009).pdf (691.33K)
North Korea after Kim Jong-il Can We Hope for Better Human Rights Protection (2011).pdf (735.60K)
Taken! North Korea's Criminal Abduction of Citizens in Other Countries (2011).pdf (18.70M)
The Hidden Gulag Exposing North Korea's Prison Camps (2003).pdf (4.34M)
The North Korean Refugee Crisis Human Rights and International Response (2006).pdf (1.09M)
The North Korean Human Rights Crisis (GoogleTech Presentation).flv (107.91M)

Miscellaneous/North Korea Missions/The People's Crisis (LiNK)
David Hawk - North Korea's Judicial Process and Punitive Systems.mp4 (0.94G)
David Kang - North Korea's History and Development.mp4 (410.45M)
LiNK Info Cards.pdf (852.09K)
North Korea's History.mp4 (77.98M)
People's Crisis (English Subtitles).mp4 (0.97G)
People's Crisis (Korean Subtitles).mp4 (0.97G)
Stephen Haggard - North Korea's Famine and Refugees.mp4 (347.11M)
TPC01. People's Crisis (Korean Subtitles).flv (202.45M)
TPC02. People's Crisis (English Subtitles).flv (202.55M)
TPC03. David Hawk - North Korea's Judicial Process and Punitive Systems.flv (192.07M)
TPC04. David Kang - North Korea's History and Development.flv (84.45M)
TPC05. Stephen Haggard - North Korea's Famine and Refugees.flv (71.35M)
TPC06. North Korea's History.flv (15.68M)

Miscellaneous/pics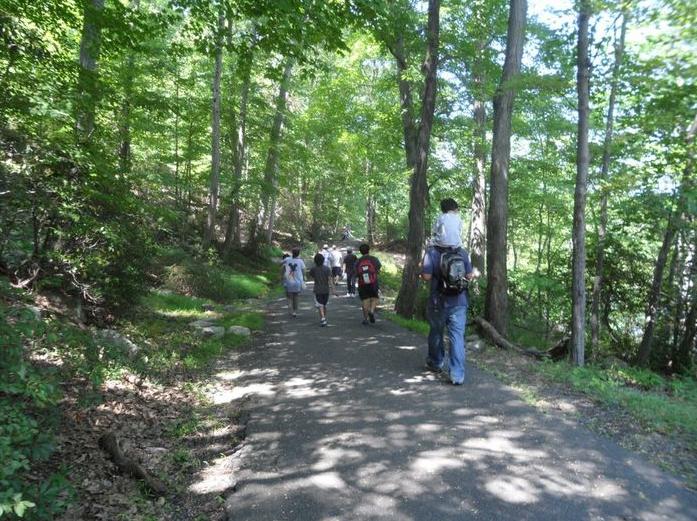 bearmountain-1.JPG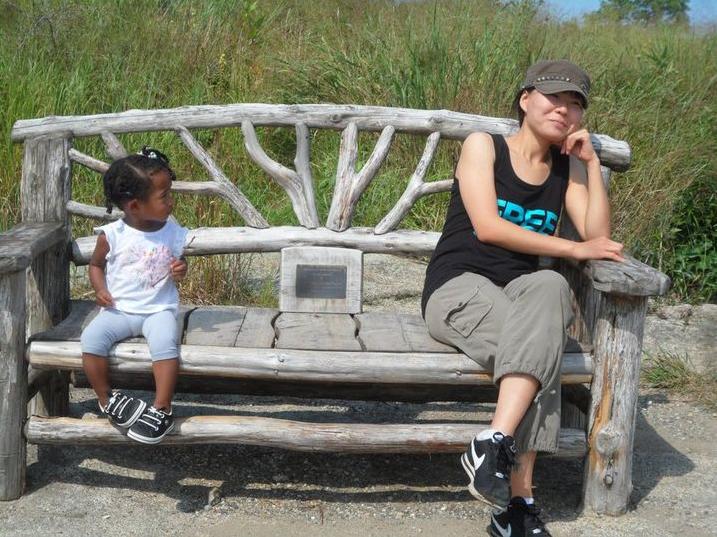 bearmountain-10.JPG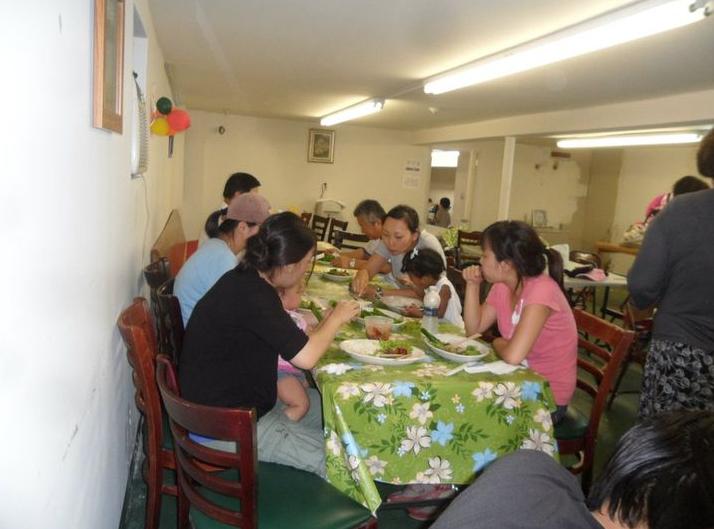 bearmountain-11.JPG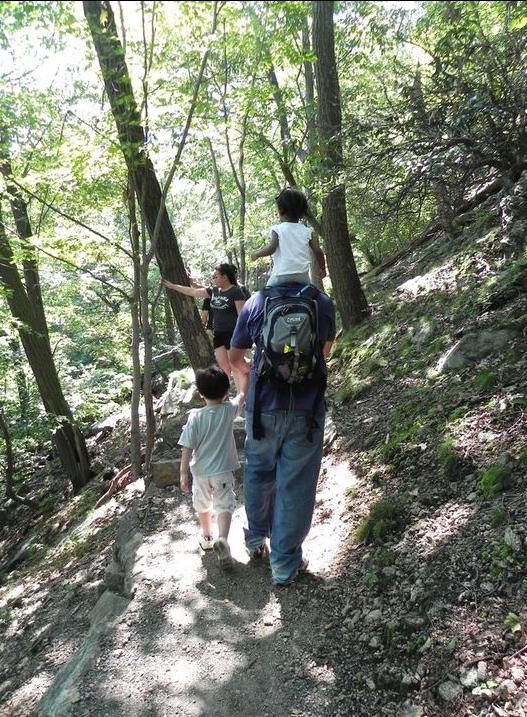 bearmountain-12.JPG



bearmountain-13.JPG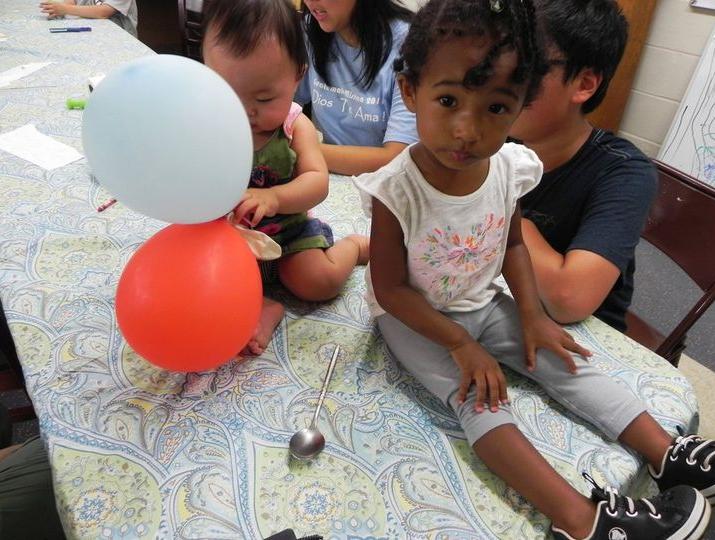 bearmountain-14.JPG



bearmountain-2.JPG



bearmountain-3.JPG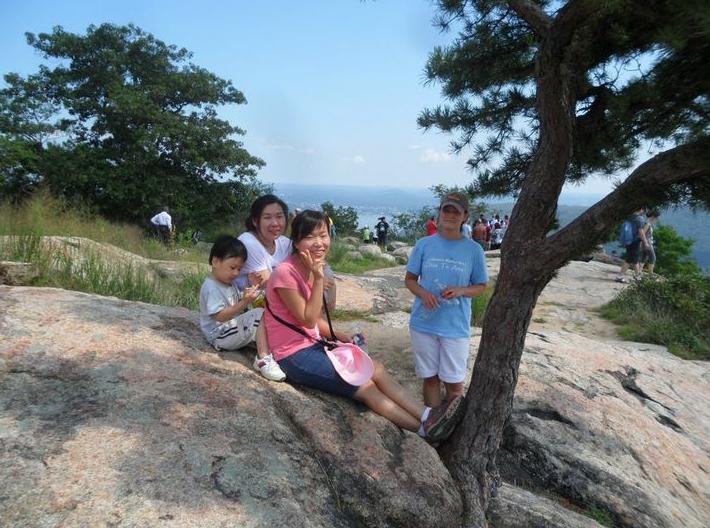 bearmountain-4.JPG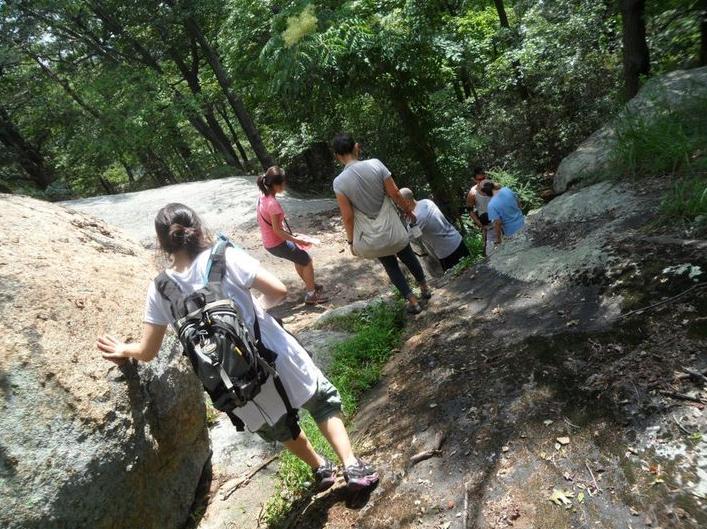 bearmountain-5.JPG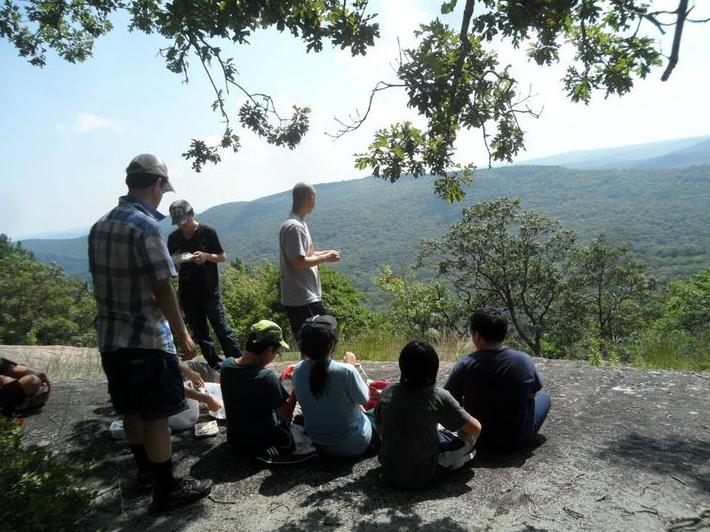 bearmountain-6.JPG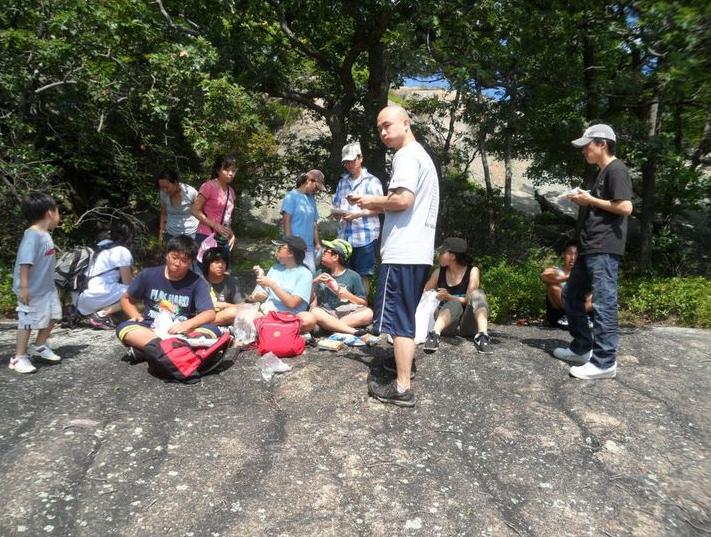 bearmountain-7.JPG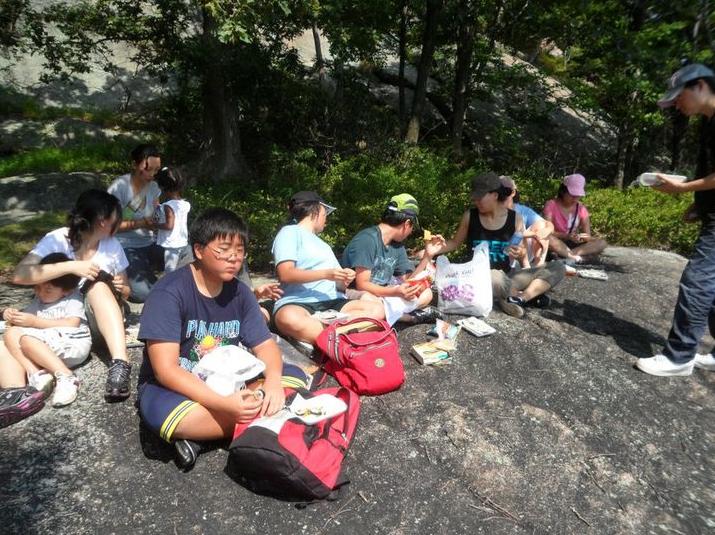 bearmountain-8.JPG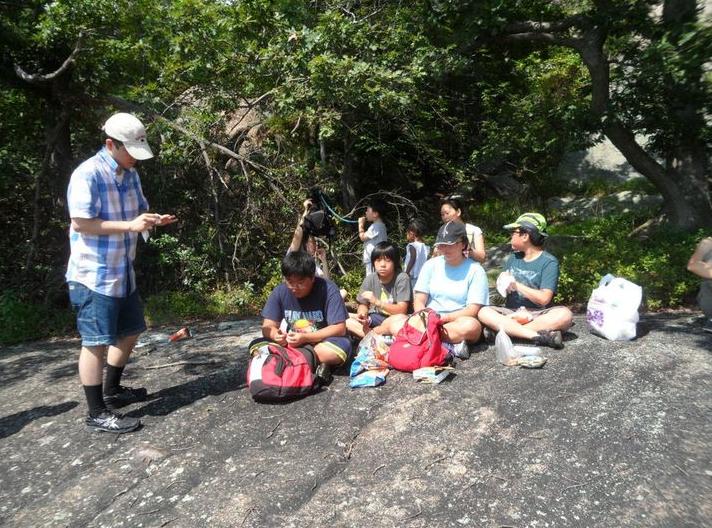 bearmountain-9.JPG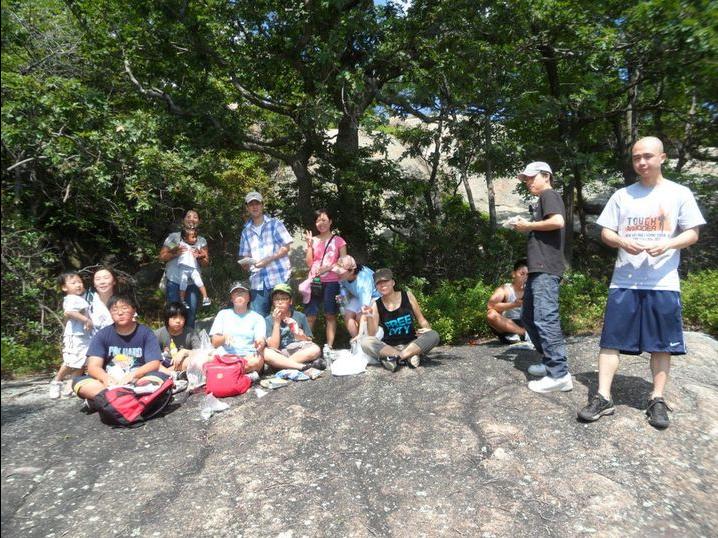 groupshot1.JPG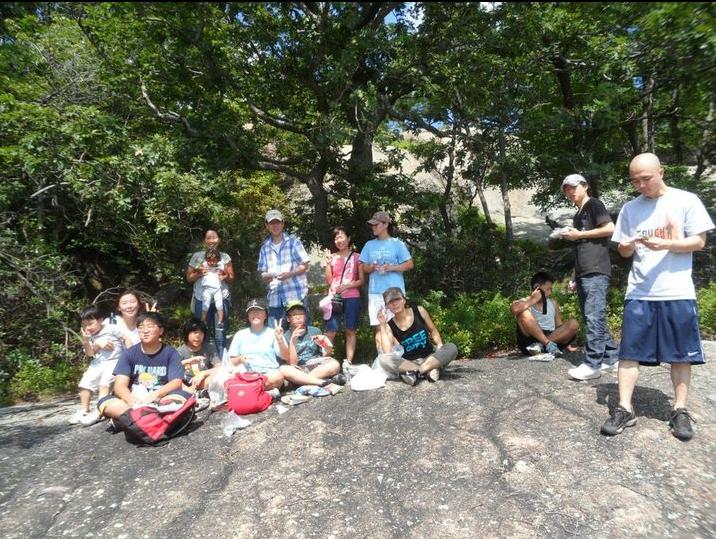 groupshot2.JPG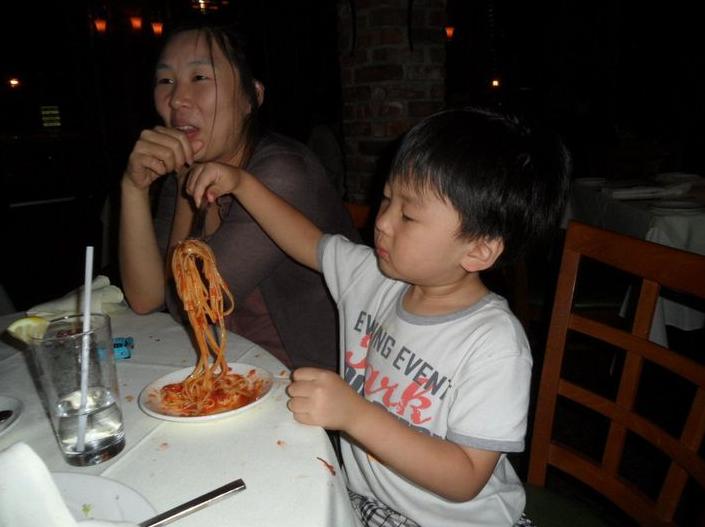 Italian-1.JPG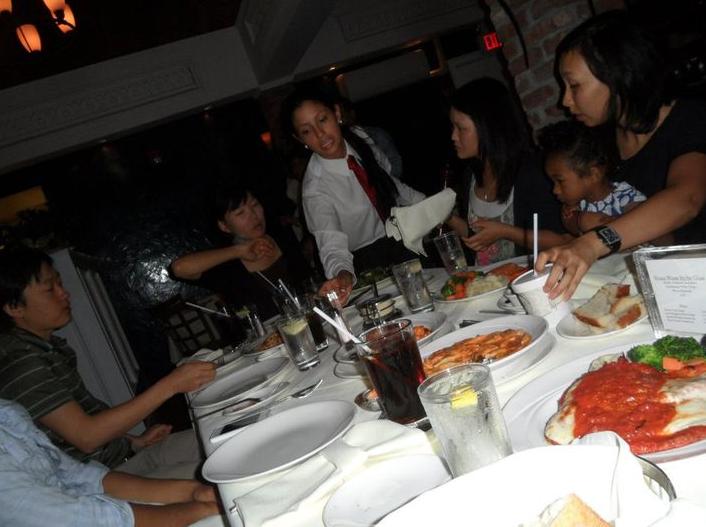 Italian-2.JPG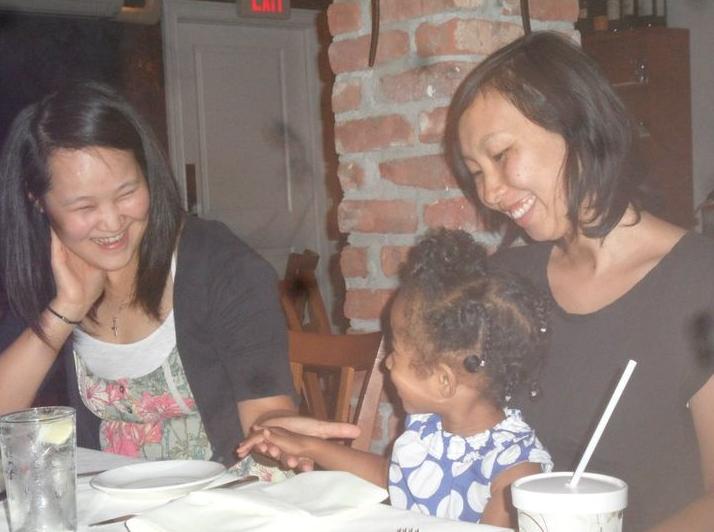 Italian-3.JPG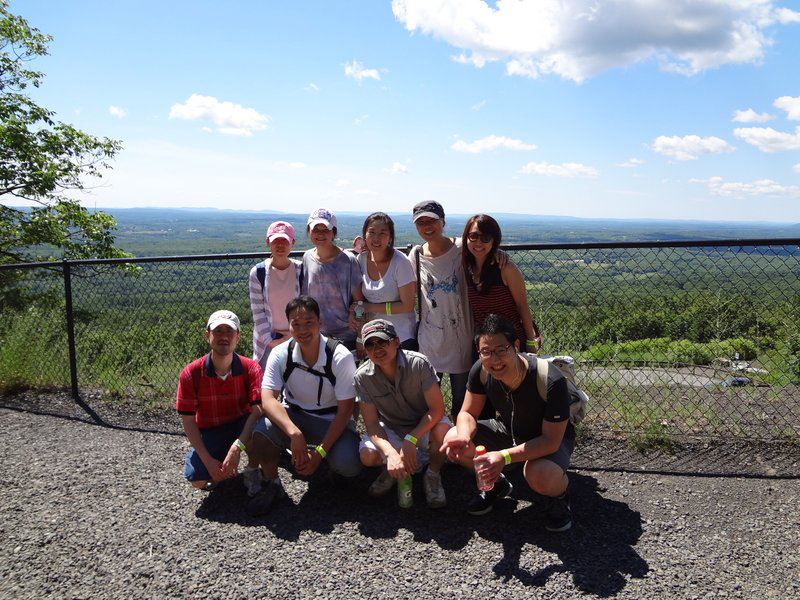 mohonk1.jpg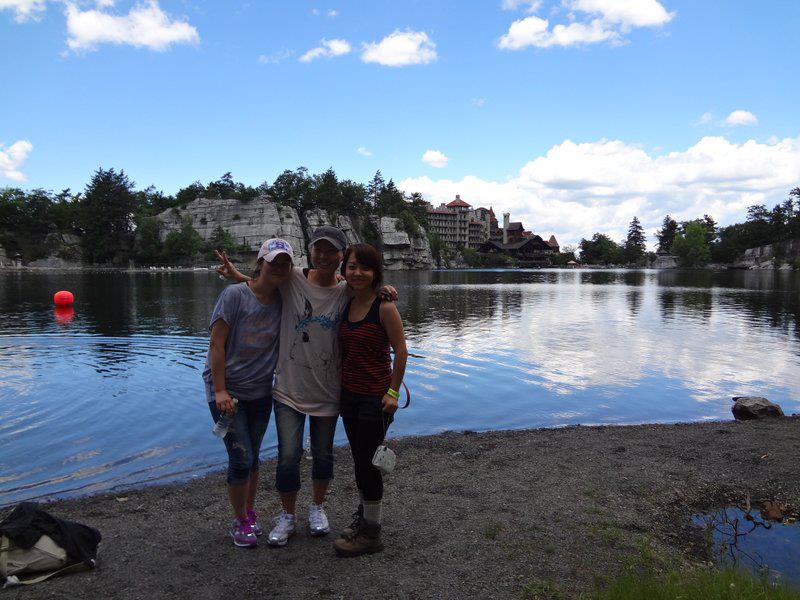 mohonk2.jpg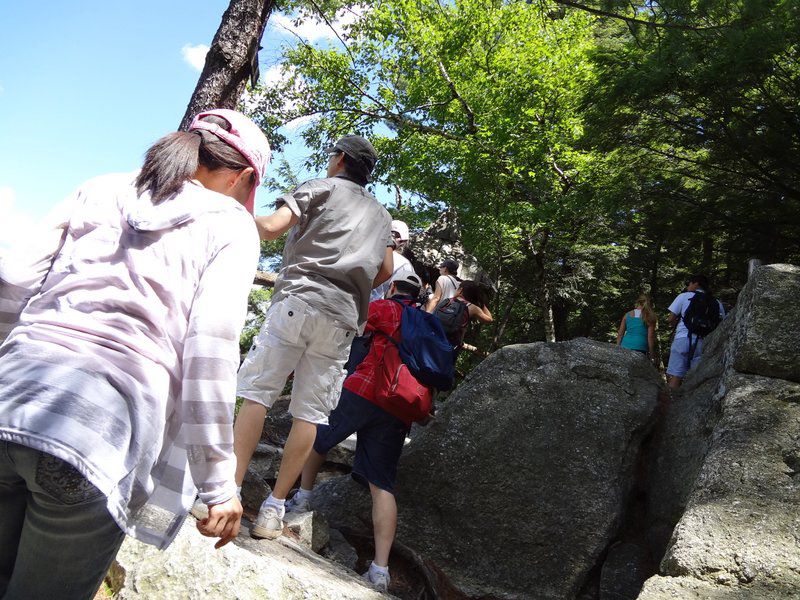 mohonk3.jpg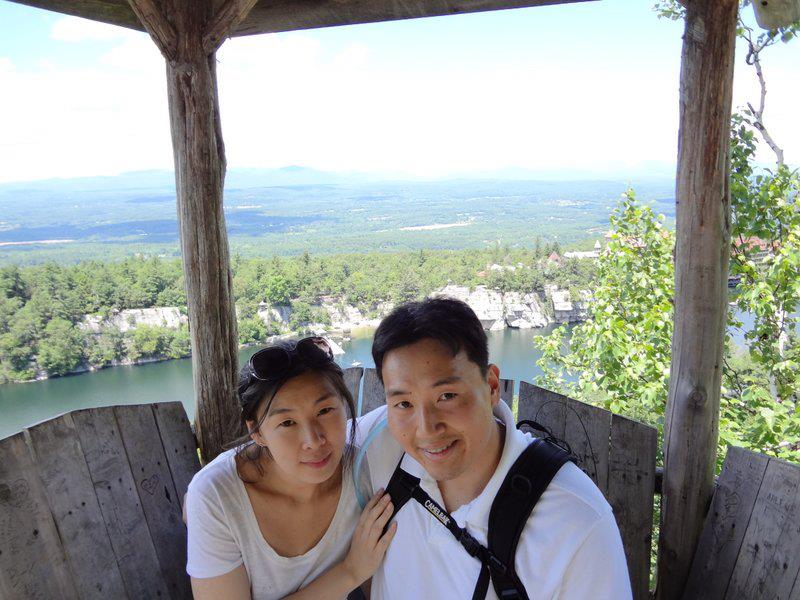 mohonk4.jpg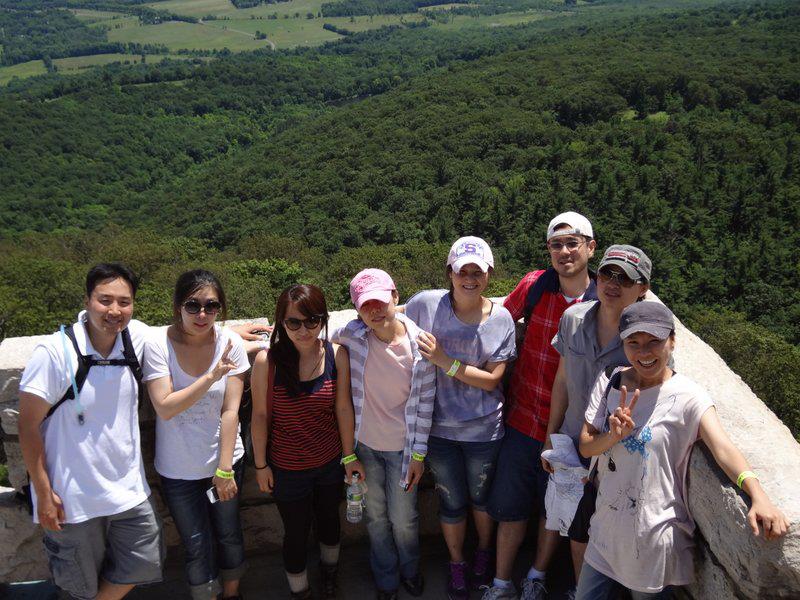 mohonk5.jpg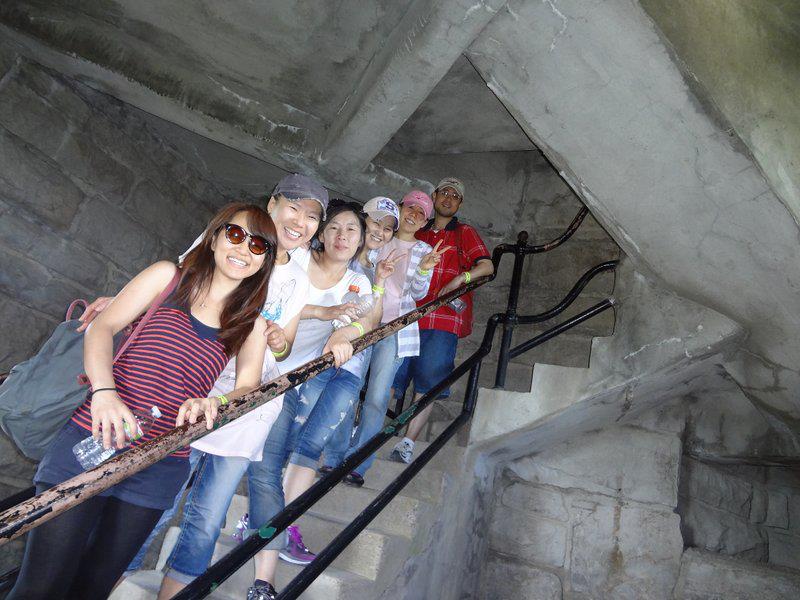 mohonk6.jpg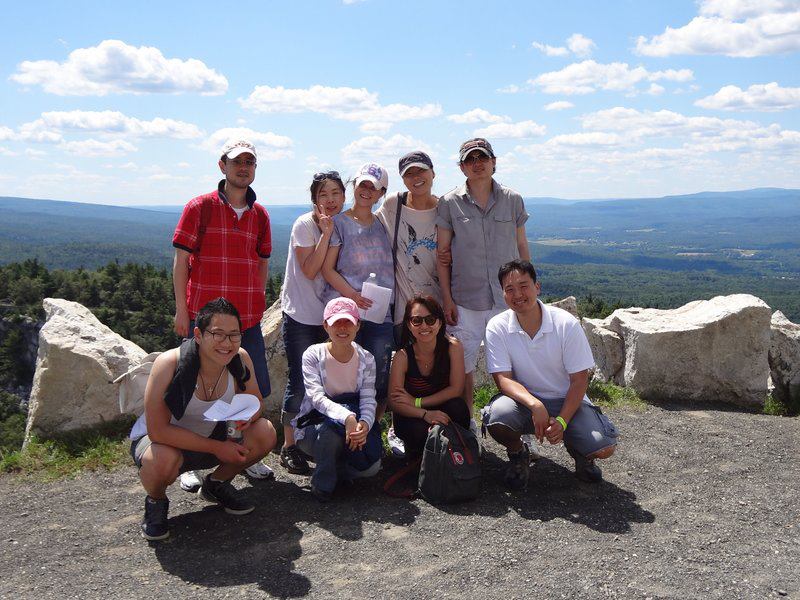 mohonk7.jpg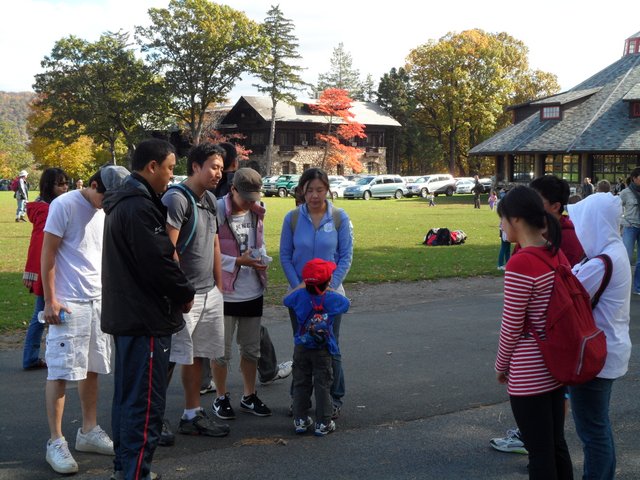 SAM_5474.JPG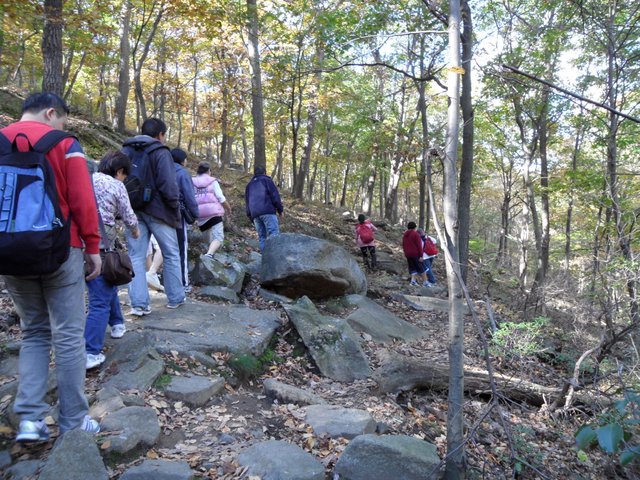 SAM_5493.JPG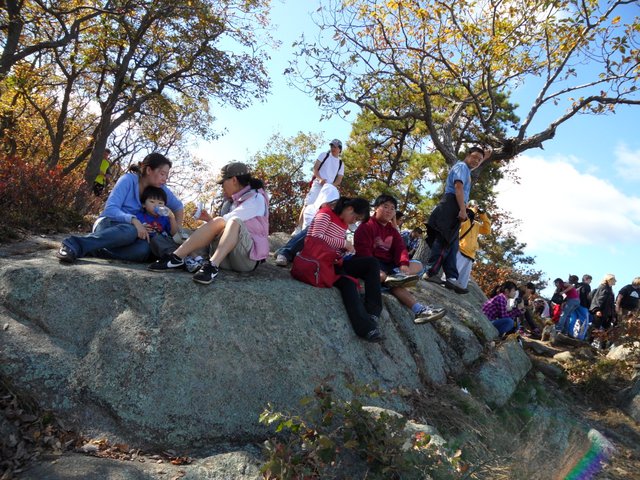 SAM_5527.JPG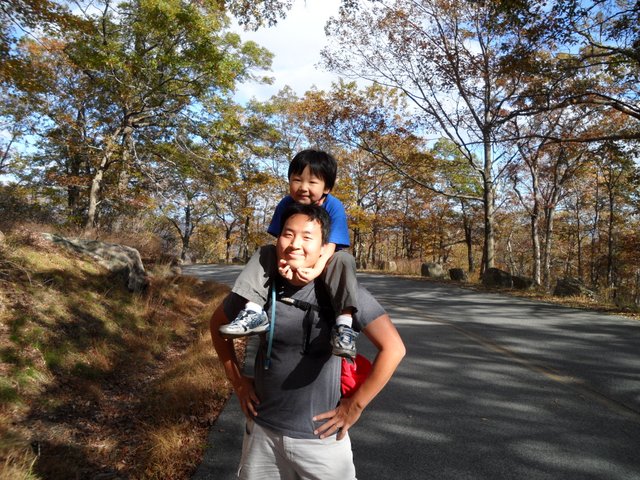 SAM_5548.JPG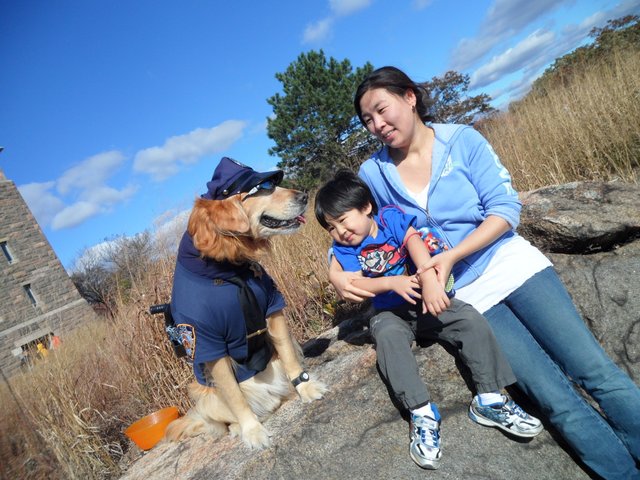 SAM_5567.JPG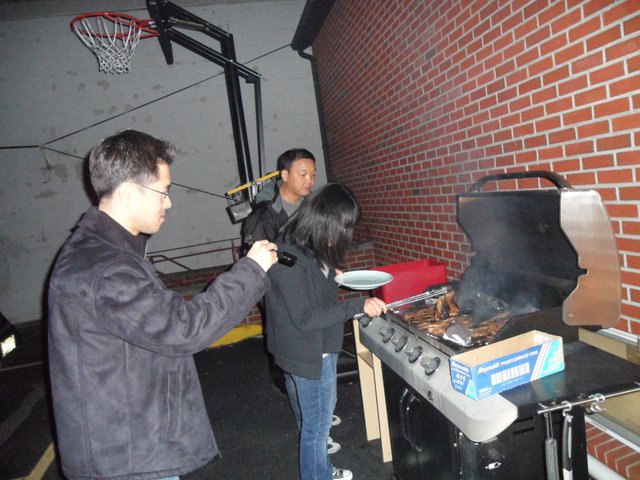 SAM_5674.JPG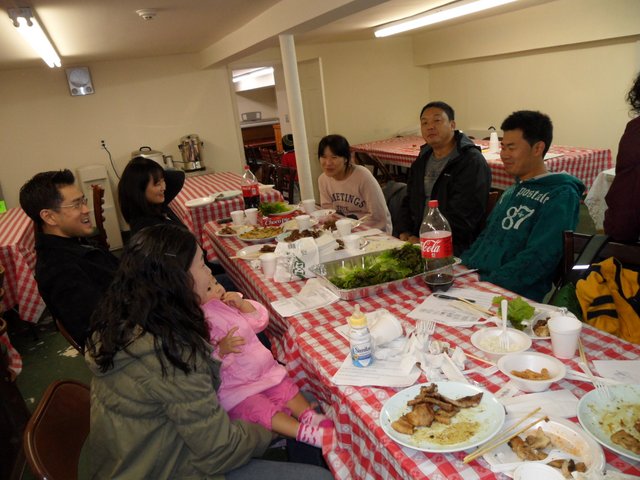 SAM_5679.JPG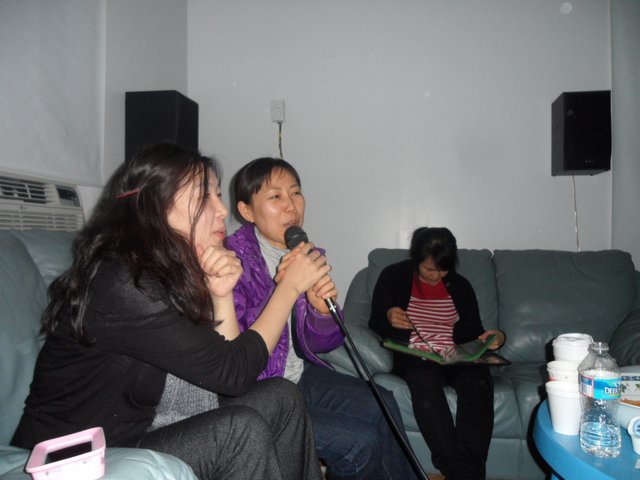 SAM_5777.JPG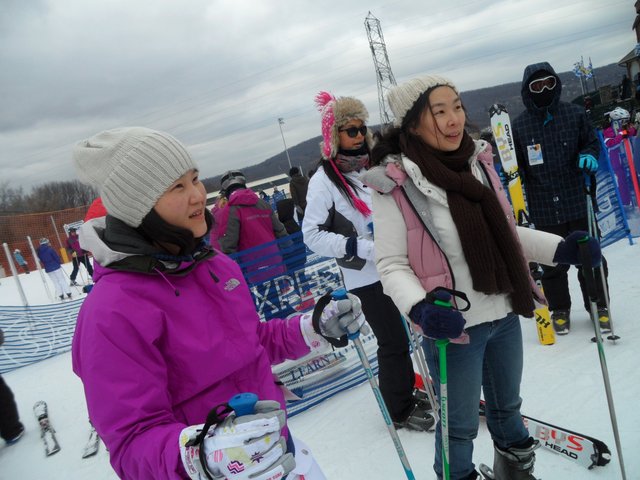 SAM_5949.JPG



SAM_5956.JPG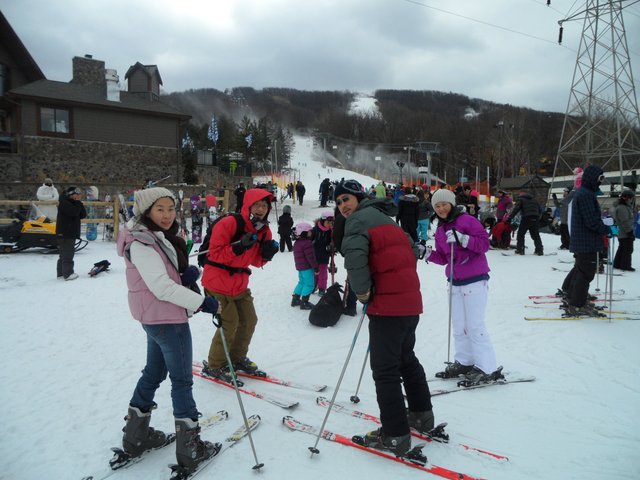 SAM_5969.JPG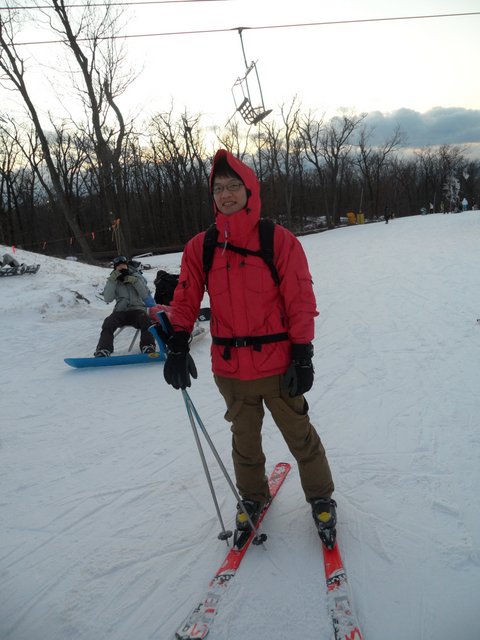 SAM_5993.JPG



SAM_5994.JPG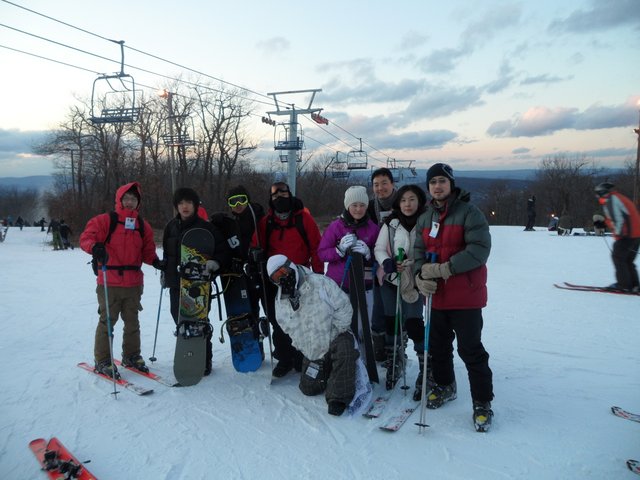 SAM_5998.JPG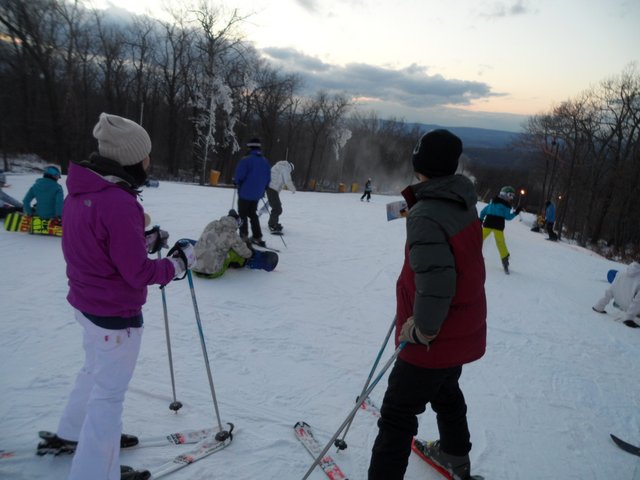 SAM_6000.JPG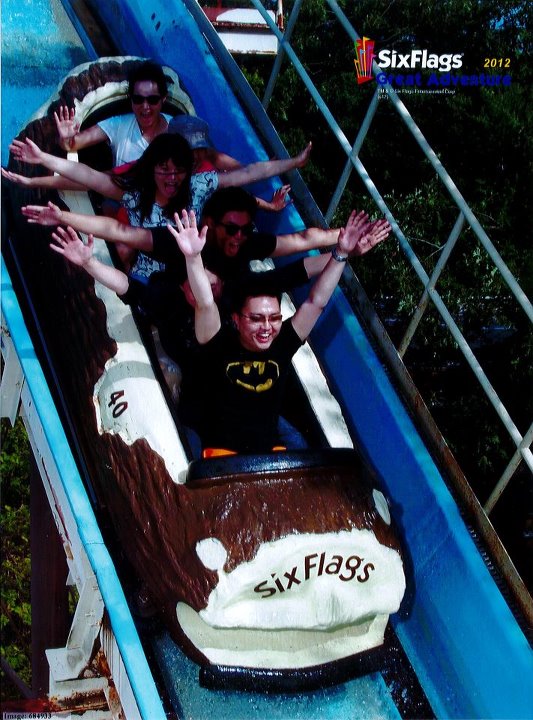 sixflags1.jpg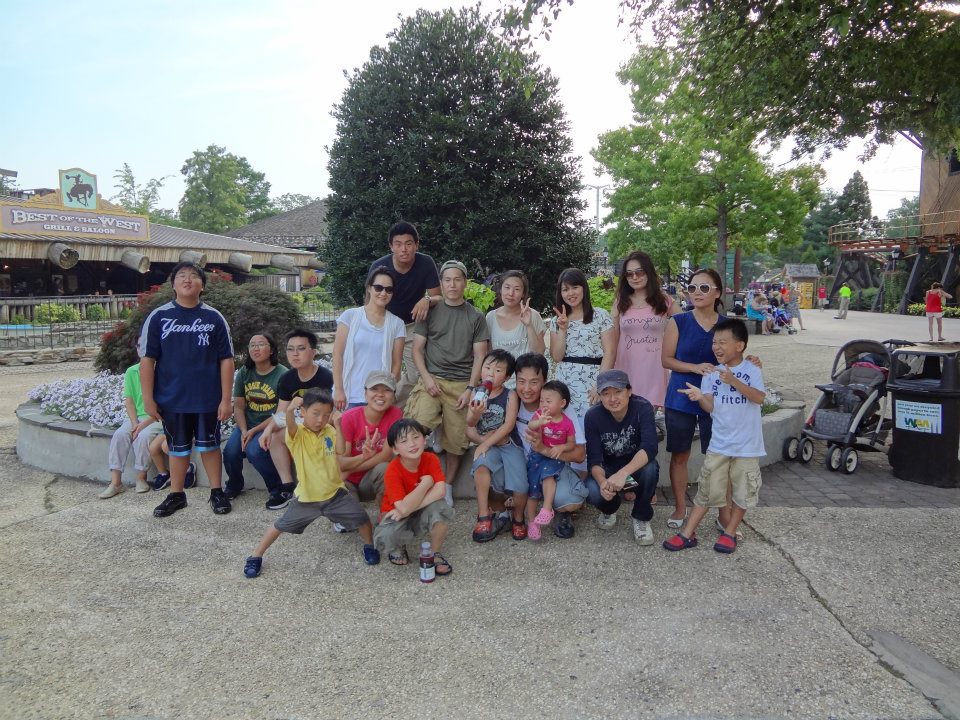 sixflags2.jpg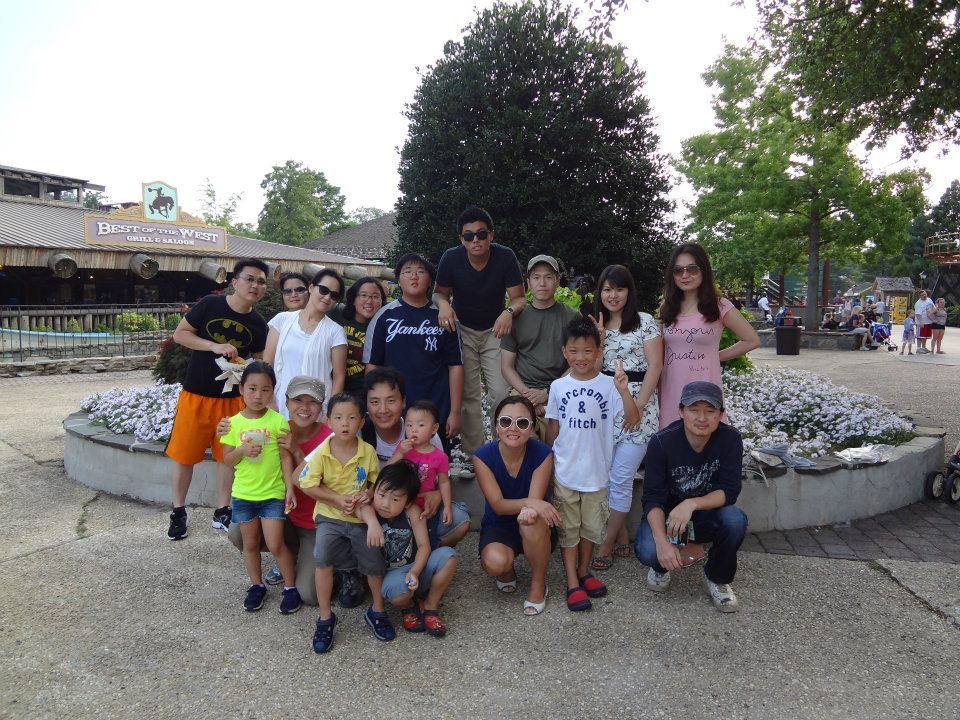 sixflags3.jpg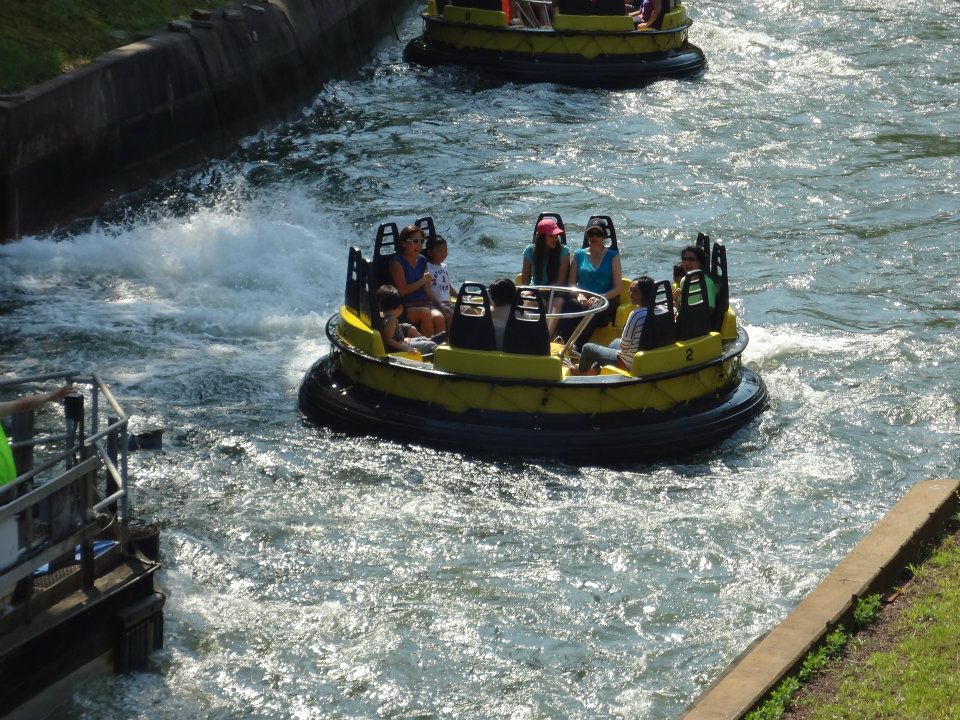 sixflags4.jpg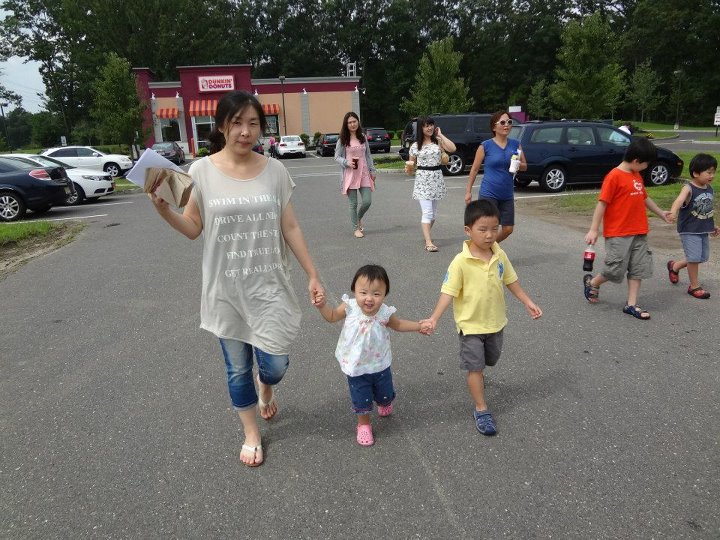 sixflags5.jpg


Miscellaneous/To1Another Sheetmusic
Miscellaneous/To1Another Sheetmusic/doc format
Alabaster Jar.docx (112.93K)
Ancient of Days (축복과 존귀).doc (1.20M)
As It Is In Heaven (하늘의 계신 아버지).docx (495.89K)
As the Deer (목마른 사슴).doc (945.00K)
Awesome is the Lord Most High (높고 놀라우신 주).doc (1.02M)
Beautiful One (놀라운 주의 사랑-Hermoso Dios).docx (709.93K)
Better Than Life (이 세상의 부요함보다).doc (1.69M)
Consuming Fire (성령의 불).docx (1.40M)
Create in Me a Clean Heart (정결한 맘 주시옵소서).doc (956.50K)
Crown Him Majesty.docx (520.28K)
Draw Me Close (주님 곁으로).doc (911.50K)
Draw Me Nearer (주의 음성을 내가 들으니) 찬219.doc (867.00K)
Enough (주님의 그 모든 것이).docx (680.53K)
Friend of God (나는 주의 친구).doc (2.04M)
God Will Make a Way (나의 가는 길, Sendas Dios Hara).docx (675.31K)
Great is Thy Faithfulness (오 신실 하신 주).doc (4.00M)
Healer (치료자).doc (889.00K)
Heart of Worship (찬양의 열기, El Corazon de Alabanza).docx (693.57K)
Hosanna.doc (404.00K)
How Great Is Our God (위대하신 주).doc (911.50K)
How Great Thou Art (주 하나님 지으신 모든 셰계, 찬 40).doc (0.96M)
Hymn 404 - The Love of God (그 크신 하나님의 사랑).doc (921.00K)
I Give Thanks.doc (405.00K)
I Will Run to You (주 말씀 향하여).doc (962.50K)
It Is Well With My Soul (내 평생에 가는 길).doc (891.00K)
Lord, I Lift Your Name on High (주의 이름 높이며).doc (859.50K)
Love the Lord Your God With All Your Heart.docx (11.48K)
Made Me Glad (내 기쁨 되신 주).doc (1.07M)
Mighty to Save (내 주는 구원의 주).docx (1.02M)
My God is So Big.doc (1.14M)
My Jesus I Love Thee (내 주 되신 주를 참 사랑하고, 찬512).docx (534.06K)
None But Jesus (Solo Cristo).docx (390.55K)
None But Jesus.docx (14.71K)
Oceans Will Part (무너진 내 맘에).docx (561.07K)
One Voice (아버지여 구하오니).docx (388.96K)
Shepherd of My Soul.docx (11.21K)
Still (주 품에).docx (562.58K)
Still.docx (11.61K)
Thank You For the Cross (예수 감사하리 주의 보혈).doc (0.98M)
Tis So Sweet to Trust In Jesus (구주 예수 의지함이, 찬340).docx (592.82K)
We Fall Down.doc (513.50K)
We Want to See Jesus Lifted High (주 예수의 이름 높이세).doc (0.99M)
With All I Am (전심으로-Con Todo Lo Que Soy).docx (664.96K)
You Are My King (주 나의 왕).doc (2.64M)
You'll Come.docx (409.29K)

Miscellaneous/To1Another Sheetmusic/MP3
01. 주님 안에 자유있네 (Go).mp3 (9.88M)
02. 능력의 주 (God Is Able).mp3 (10.02M)
03. 호산나 (Hosanna).mp3 (12.77M)
04. 크신 사랑 온 땅 찬양해 (Alive in Us).mp3 (10.56M)
05. 강하신 주 (Stronger).mp3 (9.93M)
06 I Am Thine, O Lord - Draw Me Near.m4a (7.86M)
06. 영원히 다스리네 (Forever Reign).mp3 (9.01M)
07. 오직 주 (You).mp3 (10.24M)
08 - Devotional Piano Solo No. 1 in A Major.mp3 (10.70M)
08. 태초부터 계신 주 (The Stand).mp3 (14.96M)
09 - Devotional Piano Solo No. 2 in D Major.mp3 (11.74M)
09. 주 하나님 (This Is Our God).mp3 (9.01M)
10 - Devotional Piano Solo No. 3 in E Major.mp3 (9.28M)
10. 향기로운 기도 들으소서 (Like IncenseSometimes By Step).mp3 (17.18M)
11 - Devotional Piano Solo No. 4 in E Major.mp3 (11.45M)
11. 변함없는 사랑 (Unending Love).mp3 (14.11M)
12. 내 주는 구원의 주 (Mighty To Save).mp3 (14.89M)
13. 예수는 내 삶의 모든 것 (Jesus You are everything to me).mp3 (10.90M)
14. 내 영혼에 빛 (Light in my soul).mp3 (12.14M)
15. 우리 주 하나님 (Our Lord, God).mp3 (13.72M)
Alabaster Jar (Gateway Worship).mp3 (10.98M)
Ancient Of Days (Hosanna).mp3 (9.75M)
As It Is In Heaven (Matt Maher).mp3 (5.71M)
As The Deer (Hosanna).mp3 (5.56M)
Awesome Is The Lord Most High (Chris Tomlin).mp3 (5.12M)
Beautiful One (FFH).mp3 (4.50M)
Better than life (Hillsong Australia).mp3 (5.59M)
Consuming Fire (Hillsong Australia).mp3 (10.92M)
Cornerstone (Hillsong).mp3 (15.61M)
Create In Me A Clean Heart (Keith Green).mp3 (5.99M)
Draw Me Close (Kutless).mp3 (5.22M)
Enough (Chris Tomlin).mp3 (3.94M)
Friend Of God (Michael Gungor).mp3 (2.38M)
God Will Make A Way (Don Moen).mp3 (5.89M)
Great Is Thy Faithfulness (Brian Doerksen).mp3 (9.73M)
Heart Of Worship, The When The Music Fades (The Heart Of Worship (Matt Redman).mp3 (7.34M)
Hosanna (Hillsong Australia).mp3 (11.49M)
How Great Is Our God (Chris Tomlin).mp3 (6.11M)
How Great is Our God (Hillsong Australia).mp3 (8.00M)
I will run to you (Hillsong Australia).mp3 (18.19M)
It Is Well (Brian Doerksen).mp3 (7.75M)
Lord I Lift Your Name on High (Breakaway Ministries).mp3 (2.41M)
Made Me Glad (Hillsong Australia).mp3 (11.21M)
Mighty to Save (Hillsong United).mp3 (11.61M)
missing.txt (361.00B)
None But Jesus (Hillsong United).mp3 (18.24M)
Oceans Will Part (Acoustic) (Hillsong Australia).mp3 (6.85M)
Oceans Will Part (Hillsong).mp3 (9.45M)
Sovereign.mp3 (10.54M)
Still (Reuben Morgan).mp3 (9.51M)
With All I Am (Live) (Hillsong Live).mp3 (13.16M)
You'll Come (Hillsong United).mp3 (14.60M)
내 기쁨 되신 주 (Made Me Glad) (예수전도단 Campus Worship).mp3 (7.24M)
내 주는 구원의 주 (Mighty To Save) (예수전도단 Campus Worship).mp3 (19.03M)
높고 놀라우신 주(Awesome is The Lord Most High) (예수전도단 Campus Worship).mp3 (4.10M)
아버지여 구하오니 (One Voice) (예수전도단 Campus Worship).mp3 (14.54M)
예수 감사하리 주의 보혈 (다리놓는 사람들).mp3 (5.09M)
예수 감사하리 주의 보혈(Thank You For The Blood) (예수전도단 Campus Worship).mp3 (7.41M)
주 나의 왕 (You Are My King) (예수전도단 Campus Worship).mp3 (4.73M)
주 품에 (Still) (다리 놓는 사람들).mp3 (5.77M)
주의 나라 오리라 (Oceans Will Part) (예수전도단 Campus Worship).mp3 (15.65M)
하늘에 계신 아버지 (As It Is In Heaven) (예수전도단 Campus Worship).mp3 (11.96M)

Miscellaneous/To1Another Sheetmusic/pdf
Alabaster Jar.pdf (63.60K)
Ancient of Days (축복과 존귀).pdf (328.58K)
As It Is In Heaven (하늘의 계신 아버지).pdf (223.13K)
As the Deer (목마른 사슴).pdf (155.73K)
Awesome is the Lord Most High (높고 놀라우신 주).pdf (208.55K)
Beautiful One (놀라운 주의 사랑-Hermoso Dios).pdf (287.75K)
Better Than Life (이 세상의 부요함보다).pdf (527.86K)
Blessed Assurance (예수로 나의 구주 삼고, 찬204).pdf (267.29K)
Consuming Fire (성령의 불).pdf (128.94K)
Create in Me a Clean Heart (정결한 맘 주시옵소서).pdf (177.30K)
Crown Him Majesty.pdf (368.56K)
Cry of My Heart.pdf (39.59K)
Draw Me Close (주님 곁으로).pdf (146.92K)
Draw Me Nearer (주의 음성을 내가 들으니) 찬219.pdf (329.95K)
Enough (주님의 그 모든 것이).pdf (259.83K)
Friend of God (나는 주의 친구).pdf (177.64K)
God Will Make a Way (나의 가는 길, Sendas Dios Hara).pdf (244.59K)
Great is Thy Faithfulness (오 신실 하신 주).pdf (86.85K)
Healer (치료자).pdf (168.46K)
Heart of Worship (찬양의 열기, El Corazon de Alabanza).pdf (254.43K)
Hosanna.pdf (54.65K)
How Great Is Our God (위대하신 주).pdf (291.61K)
How Great Thou Art (주 하나님 지으신 모든 셰계, 찬 40).pdf (255.45K)
Hymn 404 - The Love of God (그 크신 하나님의 사랑).pdf (183.31K)
I Give Thanks.pdf (40.11K)
I Surrender All (내게 있는 모든 것은, 찬71).pdf (313.24K)
I Will Give Thanks to Thee (내가 만민 중에).pdf (158.91K)
I Will Run to You (주 말씀 향하여).pdf (241.07K)
It Is Well With My Soul (내 평생에 가는 길).pdf (139.41K)
Leaning on the Everlasting Arms (주의 친절한 팔에 안기세, 찬458).pdf (164.41K)
Lord, I Lift Your Name on High (주의 이름 높이며).pdf (111.81K)
Made Me Glad (내 기쁨 되신 주).pdf (241.04K)
Mighty to Save (내 주는 구원의 주).pdf (203.36K)
My Jesus I Love Thee (내 주 되신 주를 참 사랑하고, 찬512).pdf (147.37K)
None But Jesus (Solo Cristo).pdf (60.55K)
Oceans Will Part (무너진 내 맘에).pdf (252.74K)
One Voice (아버지여 구하오니).pdf (66.24K)
Sanctuary (성전, 번역).pdf (67.33K)
Still (주 품에).pdf (106.46K)
Thank You For the Cross (예수 감사하리 주의 보혈).pdf (221.60K)
Tis So Sweet to Trust In Jesus (구주 예수 의지함이, 찬340).pdf (207.13K)
We Fall Down.pdf (145.55K)
We Want to See Jesus Lifted High (주 예수의 이름 높이세).pdf (210.24K)
With All I Am (전심으로-Con Todo Lo Que Soy).pdf (241.23K)
You Are My King (주 나의 왕).pdf (82.07K)
You'll Come.pdf (53.75K)

Miscellaneous/To1Another Sheetmusic/Songs Archive
20110925 - Songs.ppt (670.00K)
20111002 - Songs.ppt (667.50K)
20111009 - Songs.ppt (673.00K)
20111016 - Songs.ppt (672.50K)
20111023 - Songs.ppt (668.00K)
20111030 - Songs.ppt (661.50K)
20111106 - Songs.ppt (669.50K)
20111113 - Songs.ppt (684.00K)
20111120 - Songs.ppt (690.50K)
20111127 - Songs.ppt (684.00K)
Ancient of Days (축복과 존귀).doc (1.20M)
Ancient of Days (축복과 존귀).pdf (328.58K)
As It Is In Heaven (하늘의 계신 아버지).docx (495.89K)
As It Is In Heaven (하늘의 계신 아버지).pdf (223.14K)
As the Deer (목마른 사슴).doc (945.00K)
As the Deer (목마른 사슴).pdf (155.73K)
Awesome is the Lord Most High (높고 놀라우신 주).doc (1.02M)
Awesome is the Lord Most High (높고 놀라우신 주).pdf (208.55K)
Beautiful One (놀라운 주의 사랑).docx (709.21K)
Beautiful One (놀라운 주의 사랑).pdf (287.28K)
Better Than Life (이 세상의 부요함보다).doc (1.70M)
Better Than Life (이 세상의 부요함보다).pdf (850.42K)
Better Than.doc (24.50K)
Create in Me a Clean Heart (정결한 맘 주시옵소서).doc (956.50K)
Create in Me a Clean Heart (정결한 맘 주시옵소서).pdf (177.30K)
Draw Me Close (주님 곁으로).doc (911.00K)
Draw Me Close (주님 곁으로).pdf (136.77K)
Enough (주님의 그 모든 것이).docx (680.53K)
Enough (주님의 그 모든 것이).pdf (259.83K)
Friend of God (나는 주의 친구).doc (2.04M)
Friend of God (나는 주의 친구).pdf (177.64K)
God_Will_Make_a_Way.pptx (419.58K)
Heart_of_Worship.pptx (591.89K)
Hide Me In the Shelter.doc (30.50K)
Hosanna.pptx (102.72K)
How Great Is Our God (위대하신 주).pdf (291.61K)
I Will Run to You (주 말씀 향하여).doc (962.50K)
I Will Run to You (주 말씀 향하여).pdf (241.07K)
In Christ Alone (Stuart Townend).docx (14.09K)
In the Secret.doc (24.50K)
It Is Well With My Soul (내 평생에 가는 길).doc (891.00K)
It Is Well With My Soul (내 평생에 가는 길).pdf (139.41K)
Lord, I Lift Your Name on High (주의 이름 높이며).doc (859.50K)
Lord, I Lift Your Name on High (주의 이름 높이며).pdf (111.81K)
Made Me Glad (내 기쁨 되신 주).doc (1.07M)
Made Me Glad (내 기쁨 되신 주).pdf (241.04K)
Sang's Song Collection (19Aug11).pdf (606.12K)
Still (주 품에).docx (562.32K)
Still (주 품에).pdf (75.89K)
Thank You For the Cross (예수 감사하리 주의 보혈).doc (0.98M)
Thank You For the Cross (예수 감사하리 주의 보혈).pdf (211.37K)
Tis So Sweet to Trust In Jesus (구주 예수 의지함이, 찬340).docx (592.82K)
Tis So Sweet to Trust In Jesus (구주 예수 의지함이, 찬340).pdf (207.13K)
We Want to See Jesus Lifted High (주 예수의 이름 높이세).doc (0.99M)
We Want to See Jesus Lifted High (주 예수의 이름 높이세).pdf (210.24K)
With All I Am (전심으로-Todo Lo Que Soy).docx (663.86K)
With All I Am (전심으로-Todo Lo Que Soy).pdf (240.67K)
You Alone Are God.docx (12.12K)
You Are My King (주 나의 왕).doc (2.64M)
You Are My King (주 나의 왕).pdf (82.07K)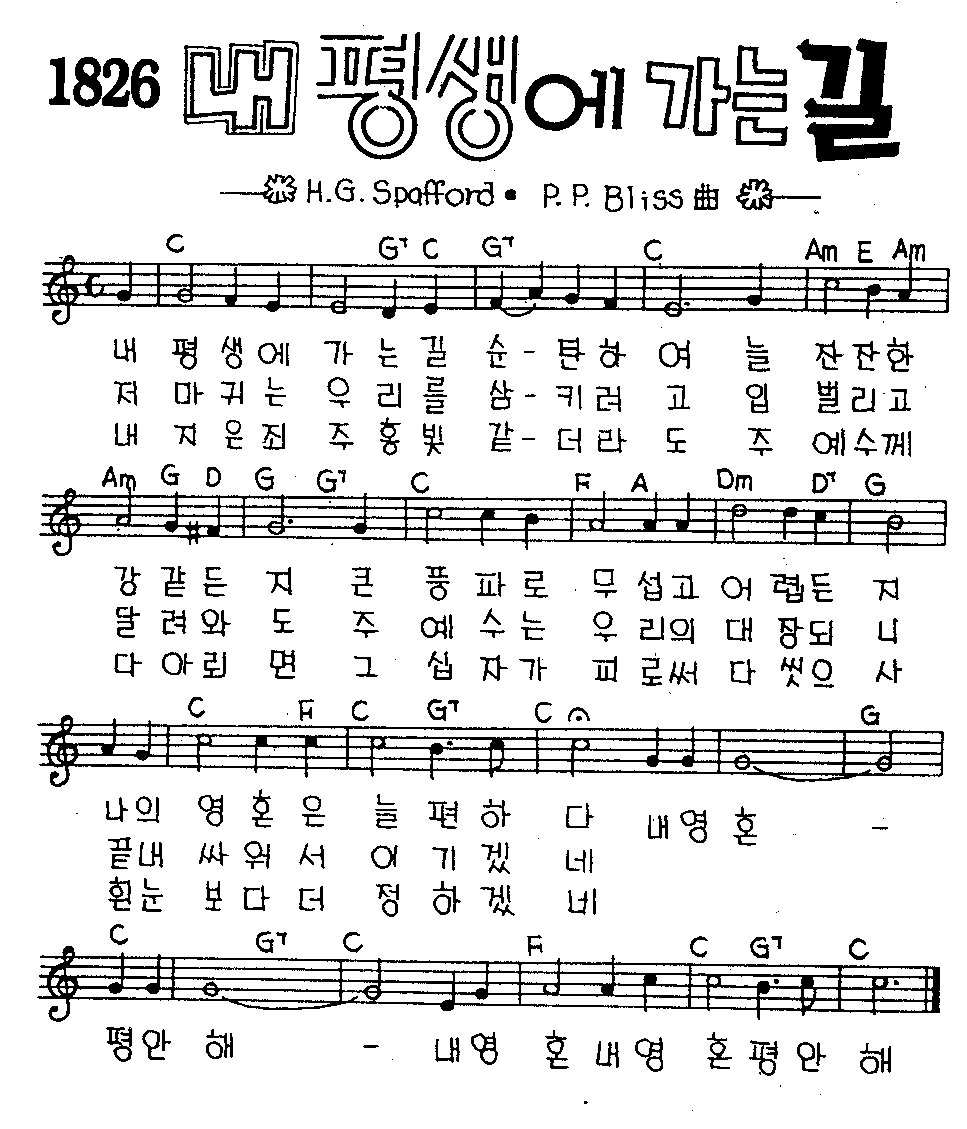 내 평생에 가는 길.jpg

우리에겐소원이하나있네_C.gif (202.96K)

Miscellaneous/Translations of Korean Sermons (Notes)
Miscellaneous/Translations of Korean Sermons (Notes)/2012
20120318 - Rights of Being a Heir, a Child of God.docx (14.78K)
20120325 - Prayer of a Believer (A Person that has been Called).docx (15.32K)
20120408 - What the Resurrection Means.docx (90.56K)
20120415 - The Will of God.docx (103.27K)
20120422 - Regarding Salvation.docx (94.30K)
20120429 - Blessings of Obedience.docx (78.72K)
20120506 - Character of King David as a Father.docx (78.87K)
20120513 - Proper Respect (for Our Parents).docx (79.11K)
20120520 - Wife and Husband.docx (78.64K)
20120527 - Meaning of the Holy Spirit's Coming.docx (80.77K)
20120603 - To See God.docx (82.04K)
20120617 - You Are a Person of God.docx (82.48K)
20120624 - What is the Gospel.docx (81.71K)
20120701 - Existence of Spiritual Realm.docx (82.97K)
20120708 - Creation of Heaven and Spiritual Realms.docx (85.23K)
20120715 - Reasons for Creation of Mankind.docx (83.50K)
20120722 - The Fall of Man and Nature of Sin.docx (85.82K)
20120812 - Living in the Life God Provides.docx (85.07K)
20120819 - Witnessing (to Others) and Mission Work.docx (84.20K)
20120826 - The Laws of Moses.docx (83.81K)
20120826 - The Laws of Moses.pptx (572.67K)
20120902 - The Laws of Sin and Death.docx (85.62K)
20120902 - The Laws of Sin of Death.pptx (3.05M)
20120909 - The First Commandment.docx (86.23K)
20120909 - The First Commandment.pptx (3.12M)
20120916 - Meaning of Salvation.docx (86.67K)
20120916 - Meaning of Salvation.pptx (1.04M)
20120930 - God's Economy.docx (84.79K)
20120930 - God's Economy.pptx (1.01M)
20121007 - Economy of God Part 2.docx (87.35K)
20121007 - Economy of God.pptx (1.05M)
20121014 - Church.docx (87.54K)
20121014 - Church.pptx (1.02M)
20121021 - The New Covenant.docx (88.00K)
20121021 - The New Covenant.pptx (1.04M)
20121028 - The Accomplishment of the New Covenant.docx (84.43K)
20121028 - The Accomplishment of the New Covenant.pptx (1.02M)
20121104 - The Lord Our God.docx (86.60K)
20121104 - The Lord Our God.pptx (1.03M)
20121111 - Why is Jesus the Only Way to Salvation.docx (84.23K)
20121111 - Why is Jesus the Only Way to Salvation.pptx (1.00M)
20121118 - Meaning of Thanksgiving.docx (84.47K)
20121118 - Meaning of Thanksgiving.pptx (0.99M)
20121125 - Meaning of Heaven.docx (86.45K)
20121125 - Meaning of Heaven.pptx (1.02M)
20121202 - Meaning of Heaven Part 2.docx (85.97K)
20121202 - Meaning of Heaven Part 2.pptx (1.02M)
20121216 - The Law.docx (86.90K)
20121216 - The Law.pptx (1.02M)
20121230 - Receiving Blessings.docx (87.93K)
20121230 - Receiving Blessings.pptx (0.99M)

Miscellaneous/Translations of Korean Sermons (Notes)/2013
20130106 - What God Desires.docx (88.76K)
20130106 - What God Desires.pptx (1.02M)
20130113 - High, Deep, and Wide Love of God.docx (86.26K)
20130113 - High, Deep, and Wide Love of God.pptx (1.01M)
20130120 - Three Thoughts on Service.docx (87.73K)
20130120 - Three Thoughts on Service.pptx (1.01M)
20130127 - Worshipping in Spirit and in Truth.docx (87.73K)
20130127 - Worshipping in Spirit and in Truth.pptx (1.00M)
20130210 - Purpose of Prayer.docx (87.65K)
20130210 - Purpose of Prayer.pptx (0.99M)
20130217 - Salvation of Spirit and Body.docx (89.68K)
20130224 - Right to Kingship for Believers.docx (87.26K)
20130224 - Right to Kingship for Believers.pptx (0.99M)
20130303 - Ministry from Bottom Up.docx (87.98K)
20130303 - Ministry from Bottom Up.pptx (1.00M)
20130310 - Wise Living.docx (87.71K)
20130310 - Wise Living.pptx (0.99M)
20130317 - Partaking in Jesus' Sufferings.docx (87.08K)
20130317 - Partaking in Jesus' Sufferings.pptx (0.99M)
20130324 - Power of the Cross.docx (87.07K)
20130324 - Power of the Cross.pptx (0.98M)
20130331 - Yes, Lord.docx (87.88K)
20130331 - Yes, Lord.pptx (0.99M)
20130407 - Let us pray in the name of Jesus - Copy.docx (88.97K)
20130414 - Fulfillment of Love.docx (88.05K)
20130421 - Divine Blessings.docx (89.39K)
20130428 - Guard Your Heart.docx (87.40K)